---
A Minnesotan's guide to the Glensheen Mansion historic tours
You'll find beauty at Glensheen Mansion in any season.
---
Learn more about the historic Glensheen Mansion tours in Duluth, MN – how to get tickets, when to visit, special events, history, garden tours, social-distancing guidelines and more. Overlooking Lake Superior, the 39-room Glensheen Mansion is a perfect staycation or road-trip destination in any season – winter, spring, summer or fall.
While my first visit was in December, I returned to the Glensheen historic estate with the goal of updating this post with new summer images (inside the mansion as well as the beautiful gardens and grounds of Glensheen). Learn more why Glensheen Mansion is one of the best places to visit in Minnesota.
---
This post contains links to products and services. While you will not accrue any additional costs to support my blog, I may – as a marketing affiliate – receive compensation if you link to or purchase products and services from places such as Amazon, Bluehost, Constant Contact, It's a Lovely Life, HotelsCombined, Aunt Fannie's, etc. All images are taken by kmf and available for digital download. Special thanks to Glensheen Mansion for sponsoring our visit in exchange for an honest review of our experience. Note that original post from January 2020 was updated with new content and photos in July 2020.
---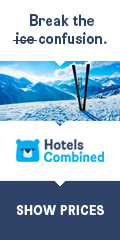 ---
Glensheen Mansion is the top thing to do in Duluth, Minnesota in any season
I'm all about history and love visiting historic estates. Touring the Glensheen Mansion in Duluth, Minn. had been on my bucket list for years. With my son attending (and recently graduated from) the University of Minnesota – Duluth (UMD), I certainly had many opportunities to tour the historic estate of Glensheen, but the timing never worked out.
So am very grateful Glensheen Mansion hosted me first in the winter for their full Christmas tour and in the summer where I could wander the beautiful Glensheen Mansion gardens and grounds.
---
---
Where is Glensheen Mansion located?
The most visited historic mansion in Minnesota (as well as one of the top places to visit in Minnesota), the Glensheen Mansion is located a couple of hours north of the Twin Cities (Minneapolis and St. Paul), in Duluth, MN. This 27,000-square-foot historic estate features 39 rooms and sits on 12 acres along Lake Superior, and is open for tours throughout the year (note that only self-guided tours and a virtual tour are available at this time due to the pandemic).
Visiting the historic Glensheen Mansion is one of the top things to do in winter to shake off that cabin fever, and, well, it's the best place to visit in Minnesota in any season especially when taking the scenic North Shore drive along Lake Superior.
---
A little bit of Glensheen Mansion history
Despite the enormous living space, Glensheen Mansion was a family home for Chester and Clara Congdon and their seven children. It took three years (1905-1908) to build the Tudor-inspired mansion on the original lakeshore property of 22 acres. It's believed Glensheen Mansion got its name from the family's ancestral home in England.
Located at 3300 London Road in Duluth, Minnesota, the Glensheen Mansion was originally built in a rural, rugged and densely wooded area. Not so rural today (but still maintains a wooded area). London Road is a very busy city street in Duluth, MN. In fact, it leads you to the famed North Shore Scenic Drive (aka Minnesota Highway 61) that runs along the beautiful Lake Superior for nearly 150 miles. If visiting in the fall (or really any season), this is a must-do scenic road trip in Minnesota.
Fun fact: The Congdons, original owners of the Glensheen Mansion, donated some of their land to start the Minnesota North Shore Scenic Drive. See my local's guide to the best North Shore photo-op stops.
Glensheen Mansion history: Who were the Congdons?
While the Congdon name may not be a household name like John D. Rockefeller, Chester Congdon was just as influential. He was the attorney for the Oliver Mining Company in Minnesota's Iron Range. Rockefeller attempted a hostile takeover of the mining company, but Congdon convinced Oliver Mining Company to align with Andrew Carnegie and eventually several mines consolidated – which became U.S. Steel.
And that's pretty much how the Congdon family became wealthy.
Glensheen Mansion history: Who owns this historic home today?
Today, the University of Minnesota owns the historic Congdon Estate / Glensheen Mansion, which features much of the original furnishings, art, décor and family artifacts of the early 20th century. That's impressive as many historical homes display replicas from that time period.
Where do I purchase Glensheen Mansion tour tickets?
All Glensheen mansion tours are available to purchase online. This includes, general admission, full mansion and candlelight tours at Glensheen Mansion. They are not currently offering guided tours.
General admission: The foundational experience
Note: Always check the Glensheen Mansion website for the latest updates regarding tours and how to purchase tickets as they may change in light of the pandemic.
Explore the historic Glensheen Mansion on a self-guided tour. Allow at least one hour for this tour. You'll receive a printed map highlighting the Glensheen Mansion estate rooms on the main and second floors as well as the lower level and a self-guided grounds map. You can also download the free Glensheen Mansion mobile app from the Apple App Store or Google Play – includes an audio tour and maps.
Please note that only the lower level and main floors are wheelchair-accessible. Videos of the second and third floors and attic are available.
Full Glensheen Mansion tour
The full Glensheen Mansion tour includes the self-guided tour of the main and second floors and lower level as well as a 30-minute guided tour of the third floor and attic. Allow at least 90 minutes for the full Glensheen Mansion tour. It's recommended that you take the guided portion of the tour before taking the self-guided tours of the lower levels. And then also allow more time to tour the historic estate's gardens and grounds.
Typically, after you receive your full Glensheen Mansion tour ticket, you'll be directed on where to meet your tour guide. If you've visited Glensheen before, you'll find a new layout in the gift shop where you can purchase a variety of souvenirs (now located at the end of your tour).
Food is not available for purchase at Glensheen Mansion. However, you may bring a picnic lunch during the warmer months or even order curbside delivery during the pandemic. No glass or alcohol can be brought in; however, in the summer Glensheen Mansion sells ice cream as well as beer and wine in their garden bar, Shark on the Lake, overlooking Lake Superior.
Self-guided Glensheen Mansion grounds tour
Take a self-guided tour of the Glensheen Mansion gardens and grounds. The map features 13 areas where you'll find great photo opportunities at Glensheen Mansion as well as educational signs with historical photos. The four main sections of the 12-acre Congdon estate include the gardener's cottage, boathouse and pier, carriage house and mansion.
Use #glensheen when posting your photos and you may be featured on Glensheen Mansion's social media accounts: Facebook, Twitter, Instagram. Be sure to follow and like their pages to learn about special events.
Glensheen Mansion kayak tours
Back in the day, Lake Superior was really the best way to get to Glensheen Mansion as in the early 1900s the estate was considered rural. So for a unique perspective from Minnesota's largest lake, consider taking a kayak tour during the summer months. You'll need to purchase a separate ticket to tour Glensheen Mansion.
Free Glensheen Mansion virtual tour
A staycation option at Glensheen is to take their free virtual tour – a 360-degree view of the historical estate. You can also download the popular Treasure Book for free to enhance your virtual tour. It not only acts as a guide, the Glensheen Mansion Treasure Book also features I-spy activities.
Free admission available at Glensheen Mansion
The Glensheen Mansion tours are free for children five and under as well as University of Minnesota – Duluth (UMD) students and active duty military.
Visit the Glensheen Mansion website for all guided tour options and details – including group tours and special themed tours such as the Christmas tour, photo tour, summer evening tour and more. You can also learn about special exhibits and events throughout the year such as Gowns of Glensheen, The Great Glensheen Pumpkin Hut, Hiki Hut (mobile sauna), etc. Always check the Glensheen Mansion website for the latest tour availability and how to purchase tickets.
Other free stuff: You can download free Zoom backgrounds of your favorite Glensheen Mansion room or outdoor spaces.
Glensheen Mansion areas to explore
After leaving the parking lot, you'll pass the Glensheen Mansion gardener's cottage on the right and the carriage house on the left. You'll find several educational signs and photo ops here (see your printed map for locations or you can download a map of the Glensheen Mansion ahead of time or view the app).
Glensheen Mansion gardener's cottage
When the Glensheen Mansion hired George Wyness as its head gardener, he and his family moved to the historic estate in 1921. His youngest son, Bob, was six when they arrived. Bob continued to live at the estate until 2004, and would often share stories with visitors about his 83 years at Glensheen Mansion. I find that remarkable.
The Glensheen Mansion gardener's cottage area features:
Beehives
Vegetable garden
Sundial garden
Rose garden
Tennis court
Bowling green
---
---
Glensheen Mansion carriage house
The Glensheen Mansion carriage house was home to cows and horses as well as automobiles (including a full repair shop) and apartments for the chauffeur, coachman and stableman. Today, the Glensheen Mansion carriage house includes the gift shop, office entrance and garage.
Glensheen Mansion boathouse and pier
The last of its kind on Lake Superior, the Glensheen Mansion boat house (far left in picture) stored the family yacht, a shower and diving bell. The Glensheen Mansion pier was the largest pier on Lake Superior and the only one that appeared on navigational maps. Automobiles were in their infancy when the Glensheen Mansion was built so Lake Superior was the main mode of transportation – their highway.
When you take the path past the Glensheen boathouse, you'll also find an Instagram-worthy outlook for great photos as well as Lake Superior, Tischer Creek, a painting studio, Hammock Forest, a stone arch bridge (pictured earlier) and Chester's Island.
Glensheen Mansion home tour: the main attraction
So now the main attraction: the historic Glensheen Mansion. Follow the beautiful path that leads you to the front entrance if doing a self-guided tour (please knock before entering).
Before or after your tour of the Glensheen mansion, take some time to enjoy the formal garden, south lawn, winter garden and Fox Forest as well as see the west porch.
Here are a few images I captured during my Glensheen Mansion tours, which also included the third floor and attic. Photos are allowed; however, no flash photography.
Glensheen Mansion dining room
Glensheen Mansion breakfast room
Glensheen Mansion kitchen
Glensheen Mansion butler pantry
Glensheen Mansion bedrooms
Glensheen Mansion living spaces
Glensheen Mansion staircases and hallways
Glensheen Mansion travel tips: parking and driving
Best to arrive at Glensheen Mansion from the south (downtown Duluth) and leave going north. It's nearly impossible to turn safely against the traffic into or out of the Glensheen Mansion parking lot. Not impossible. But takes a long time to find a lull in traffic at certain times of the day. It's faster to go around the block than wait for traffic to clear.
---
More Glensheen Mansion photos
I captured dozens (possibly hundreds) of more beautiful photos and will be posting them regularly on my Facebook, Twitter, Instagram and Pinterest accounts if you'd like to see more before your Glensheen Mansion tour.
---
Glensheen Mansion special events
Here are a few special events that Glensheen Mansion hosts throughout the year. Always check their event calendar for the latest updates and schedule. The Glensheen Mansion staff ensures that health and safety measures are in place for all of its fun family, kids and adult activities.
January through March: Snowshoe at Glensheen
One of the top things to do at winter at one of Minnesota's top places to visit is to snowshoe around the Glensheen grounds – free rentals!
February: Valentine's Heart Hunt at Glensheen Mansion
Glensheen Mansion is known for its own version of I-Spy like the Valentine's Heart Hunt. You can search for 12 of these hearts hidden throughout the mansion.
Mid-February to Mid-March: Glensheen's Leprechaun Hat Hunt
If you're needing to shake off some cabin fever, tour Glensheen Mansion in February or March and search for 17 leprechaun hats hidden throughout the historic home – their version of I-Spy.
June through August: Glensheen Mansions' Shark on the Lake happy hour (beverages and ice cream)
June through August: Glensheen's Shark on the Lake
One Glensheen Mansion tour tip: This top historic home does not have central air – no AC. Although they do supply a few fans throughout the mansion, I'm telling you, it can get a little steamy (and I love the heat and humidity). So what better way to cool off than to stop by the Shark on the Lake for a beverage (area craft beers, soda and water) or ice cream?
Summer tip while exploring the Glensheen Mansion grounds (especially near the Lake Superior shore, not so much the gardens): I am a mosquito magnet. And the mosquito is Minnesota's second state bird (pretty sure). However, I only managed to get four mosquito bites the entire summer in spite of hiking at nearly 20 Minnesota state parks. And that's only because two bit me through my leggings, which I hadn't applied any repellent. And the other two bites? In my house and on my deck (I naively thought I was immune to them in my own home for some reason).
And how did I avoid mosquito bites? My friend introduced me to the environmentally friendly and DEET-free Aunt Fannie's mosquito wipes. I can't express how much I love this product. Yes, if you click on the link, I will get a small referral credit to use on future purchases. But I would recommend Aunt Fannie's mosquito wipes regardless.
I see that I digressed a bit there because mosquitoes weren't an issue at Glensheen (probably because of Aunt Fannie's mosquito wipes doing their thing); however, those black flies of Minnesota are mean and aggressive and they sting! And they found me. Just a word of caution to wear some kind of black fly repellent. I'll need to do some research and try it myself before recommending a product.
September and October: Glensheen Mansion Cider Saturdays
Fall is the perfect time to try some of the local Duluth ciders as well as other warm drinks. Glensheen Mansion Cider Saturdays are scheduled (weather permitting) every Saturday afternoon in September and the first three Saturday afternoons in October.
October: Great Glensheen Mansion Pumpkin Hunt
The Great Glensheen Mansion Pumpkin Hunt is a fun family-friendly activity throughout the month of October. During normal tour hours, kids and kids-at-heart can search for all nine hidden pumpkins throughout Glensheen Mansion.
October: Whiskey Wednesdays at Glensheen Mansion
For some grown-up fun, Glensheen Mansion hosts Whiskey Wednesdays every Wednesday evening throughout October (when weather permits – it may be autumn on the calendar, but sometimes winter arrives early). This social-distancing outdoor event is designed for the first-time or veteran whiskey drinkers. Whiskey as well as other drinks such as beer, wine and non-alcoholic drinks like water and soda. Additionally, you are welcome to bring your own picnic or order food delivery. However, local food trucks are also onsite for Glensheen Mansion's Whiskey Wednesdays.
Fun fact: Glensheen Mansion owner Chester Congdon served as a Minnesota State Representative during the prohibition era. He always voted against prohibition. On a semi-related note, find out how you can request a personal tour of a prohibition tunnel in Asheville, N.C. (home of another historic mansion, The Biltmore Estate).
Mid-November through early January: Christmas tours and elf hunt
Glensheen Mansion really knows how to get into the Christmas spirit. In fact, this is why this historic home is one of the best places to visit in Minnesota. A couple of years ago, Glensheen Mansion even received national accolades as it was voted as one of the best historic home holiday tours by USA Today readers.
My first tour was during December and can vouch first-hand that Glensheen Mansion is pretty magical during the Christmas holiday. Two of the fun holiday features: Find all 25 Christmas trees and all 25 Christmas elves that are hiding (in plain sight) throughout Glensheen Mansion.
December: Christmas Spirt of the Lights at Glensheen Mansion
And, if you're in need of even more Christmas spirit, check out the Spirit of the Lights on the grounds of Glensheen Mansion. This free event is open to the public during the month of December in the evenings (check calendar for dates and times). I was hoping to catch this after my Christmas tour last year, however, I was helping my son move home from college and another snowstorm was upon us. So I'm hoping to experience Spirit of the Lights at Glensheen this holiday.
Semi-related note: Extend your holiday spirit experience and check out Duluth's Bentleyville Tour of Lights. Normally, this is an opportunity where you can walk through millions of Christmas lights in Duluth's Canal Park. And one thing that is still on my bucket list! Every time I've been in Duluth during the Christmas holiday, it has been brrrrrr-low zero. So I'm hoping to make it to Bentleyville's Tour of Lights this year – a modified 2020 tour where you can drive through its 5 million lights on 20 acres overlooking Lake Superior.
And on another semi-related note: I'm coming up on my 28th winter in Minnesota. It takes a lot of intentional mindshifting to embrace the wind chills and ice and snow, but I'm learning. Check out my 90 top things to do in winter as well as the most scenic drive in Minnesota – the North Shore begins in Duluth.
---
Is Glensheen Mansion haunted?
Is Glensheen Mansion haunted? While the tours won't volunteer information on this question, they will answer it briefly and defer you to a couple of books on the topic that you can purchase from the Glensheen Mansion gift shop. They prefer to keep the tour on point with the scripted guide as the Congdon murders may not be something everyone wants to hear about.
Here's a brief background on this tragic event. Elizabeth Congdon, heiress to her father's mining fortune, and her private nurse were found murdered in one of the Glensheen Mansion bedrooms in 1977. Her son-in-law was charged and sentenced to two life sentences (but later released after serving only five years in jail due to a new trial and plea bargain). His wife and one of Elizabeth's daughters was charged with conspiracy to commit murder, but was acquitted.
Several have reported they've seen two women in the bedroom window whiles others have witnessed lights flickering and a mist in the library. I didn't personally see anything supernatural on either of my tours. But I am a bit of a scared skeptic.
Best historical home tours
Glensheen Mansion ranks right up there in my favorite historical tour list. Here are a few other historical homes that I love (in alpha order as it's difficult to pick a best of the best.
Best Minnesota historical home tours
In addition to Glensheen Mansion in Duluth, MN, here are a few of the best Minnesota historical home tours I've visited so far – many more on the bucket list.
Best historical homes in the U.S.
Here are a few of the best historical home tours in the U.S. and Europe that I've visited so far.
A Christmas Story House; Cleveland, OH
The American Gothic House; Eldon, IA (I grew up less than 20 miles from this home)
Anne Frank House; Amsterdam, The Netherlands
Biltmore Estate; Asheville, NC
Ernest Hemingway House; Key West, FL
Home of Franklin D. Roosevelt Historic Site; Hyde Park, NY
Paul Revere House; Boston, MA
Samuel F.B. Morse House (Locust Grove); Poughkeepsie, NY
The House of the Seven Gables and the birthplace of Nathaniel Hawthorne; Salem, MA
Vanderbilt Mansion; Hyde Park, NY
The White House; Washington, DC
---
Pin it for later – Glensheen Mansion Tour
---
---