Top things to do at Minneopa State Park in Mankato, Minn.
Minneopa State Park in Mankato, Minn. was a surprising hidden gem – and now one of my top state parks in Minnesota. The beautiful double waterfalls of Minneopa Falls and hiking trails to the confluence of the Minnesota River and Minneopa Creek are what initially led me to explore this park as part of my Minnesota State Park Challenge. And I've returned to this beautiful state park several times.
That and Minneopa State Park is located less than 90 minutes away from the Twin Cities. And then I saw the blurb and photo about the bison herd. There's bison in Minnesota? While I thought that was cool, I had no idea how cool until we actually saw the American bison herd up close.
Well, up close as in we were sitting safely in our vehicle as required by law (and by common sense). Bison are still animals and big and fast and will protect themselves if they feel threatened. Case in point: A 72-year-old woman was gored by a bison in Yellowstone National Park the same week we first visited Minneopa State Park. And even more recently another woman was gored when she got too close to take a picture of a bison herd in Custer State Park.
So what is a safe distance from bison? I've read up to 100 yards (which is a length of a football field) and at Minneopa State Park you must stay in your vehicle.
---
---
Where is Minneopa State Park?
Established in 1905, you'll find the third-oldest state park in Minnesota (with ~2,700 acres) near Mankato, Minnesota divided into two sections. The Minneopa waterfalls area and the state park office are off Highway 69. The Minneopa Falls, camping, historic windmill and bison range are off Highway 68.
Here's what I learned during and after our visit to Minneopa State Park in Mankato, Minn.
This post contains recommended links to products and services. While you will not accrue any additional costs to support my blog, I may receive compensation if you purchase these products and services. As an Amazon Associate, I earn from qualifying purchases. All images taken by kmf are available for purchase via digital download.
---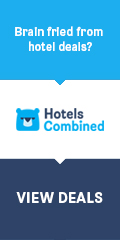 Top things to do at Minneopa State Park: Minneopa Falls
So the original draw to Minneopa State Park in Mankato, Minn. was to check out Minneopa Falls – a double waterfall. The upper falls feature a drop of 7 to 10 feet while the second falls drop another 40.
We were not disappointed. I'm not sure if the falls flow that fast all the time, but Minneopa Falls was pretty magical.
And Minneopa Falls is just as mesmerizing in the winter. I highly recommend chasing frozen waterfalls in Minnesota.
After entering Minneopa State Park, you can continue driving until you reach the parking lot. Then it's a very short walk on a paved path to Minneopa Falls (less than two-tenths of a mile), the observation deck/bridge as well as around to the sides for more viewing angles of the falls.
See related post: The best kid-friendly and easy waterfall hikes in Minnesota.
At the end of the paved path you'll find a steep staircase that goes down to the creek. You can hike alongside the creek to get even closer to the base of Minneopa Falls. It was pretty overgrown the summer when we first visited Minneopa State Park. However, I did get the opportunity to hike along the Minneopa Creek in the winter also.
---
At the bottom of the staircase, you'll find a pedestrian bridge over the Minneopa Creek, which leads to another staircase.
Fun fact: Minneopa is derived from the Dakota language meaning water falling twice.
Use caution when hiking along the creek to Lower Minneopa Falls, especially in the winter. The frozen creek may seem easier and a more direct path to the waterfalls than hiking along the uneven bluff trail. However, two people fell into the ice when I was visiting in early January. They only went up to the knee, but one of the guys said it was a little scary (as he was wringing out his sock).
---
Top things to do at Minneopa State Park: American bison viewing
You'll feel like singing Home on the Range or watching Dances with Wolves when you view the American bison herd at Minneopa State Park on the Bison Drive Road. The bison range is located off Highway 68 and open every day 9 a.m. to 8:30 p.m. except for Wednesdays. Our expectations were pretty low as I had read that there were only about 20 bison in the park. And the bison are free to roam the 331 acres set aside for their range at Minneopa State Park.
So we were pleasantly surprised when we saw so many bison near the road at Minneopa State Park. We counted 23. So we stopped and took a few photos. Of course, from inside the vehicle as it's illegal and dangerous to get up close to the bison. I mean they're huge and strong, so why would you take that risk? The bison herd at Minneopa State Park is a remarkable sight even when you keep your safe distance.
After snapping quite a few photos, we drove down Bison Drive a bit. We then decided to make a U-turn so I could get a better angle to take photos and videos of the bison from the passenger seat. So happy we did because on our return trip the bison were even closer to the road.
Note: The bison range at Minneopa State Park closes at 3:30 p.m. in the winter. Make sure you are out of the bison range by that time.
I rolled down my window to take the video of the bison as we drove by slowly. The speed limit along Bison Road at Minneopa State Park is 15 mph. But I recommend going even slower. I've been watching the clip on a rotating loop ever since. I find the bison at Minneopa State Park so fascinating.
American bison fun facts
And here are some pretty fascinating fun facts about the American bison.
Bison are the largest mammals in North America.
Male bison (bulls) can weigh as much as 2,000 pounds. That's one ton. And they can grow as tall as 6 feet.
Female bison (cows) can weigh up to 1,200 pounds and are typically 4 to 5 feet tall.
Baby bison (calves) weigh 30 to 70 pounds at birth and are also known as red dogs for their orangish-red coat. They don't develop the hump of muscle until later.
Bison are considered dangerous especially during calving season (mid-April to mid-July) as the mothers are very protective. So you are required (by law) to stay in your vehicle when you drive through the Minneopa State Park Bison Drive. I know I'm repeating myself, but don't think that can be overcommunicated.
While most Americans know the bald eagle is the U.S. national bird (since 1772), many do not know the American bison is our national mammal (only since 2016).
Less than 1% of the remaining bison are pure. Early recovery efforts kept bison near cattle where they interbred.
Bison and buffalo are used interchangeably; however, the buffalo is not native to North American – only bison. Animals formally known as the cape buffalo and water buffalo are native to Africa and Asia.
American bison at Minneopa State Park and Blue Mounds State Park help manage the native prairie ecosystem (they are herbivores).
Millions of bison once roamed freely throughout the U.S. plains until the 1800s when they were nearly slaughtered into extinction. Conservationist and former President Theodore Roosevelt is credited with saving American bison. While numbers for pure bison have increased as the result of intentional conservation and protected herding efforts, the mammal is still considered a threatened species.
Sources: Minnesota Department of Natural Resources; U.S. National Park Service
Tip: When visiting, tune your radio into 1610 AM to learn more about Minneopa State Park and its bison herd.
How did American bison wind up in Minnesota?
American bison are native to the midwestern plains (which includes Minnesota). The Minnesota Bison Conservation Herd was established in 2012 – a program cooperative with the Minnesota Department of Natural Resources (DNR) and the Minnesota Zoo. They conduct genetic testing to identify and conserve pure bison. You'll find bison connected with this program at the Zoo, Minneopa State Park as well as Blue Mounds State Park in southwestern Minnesota (where there's about 80 bison). The program's goal is to increase the number of bison in Minnesota to about 500.
Things to do at Minneopa State Park: Hike to the Minnesota River and Minneopa Creek confluence
Minneopa State Parks offer five miles of hiking and snowshoeing trails. The Minneopa Creek Confluence Trail is a very short hike (less than a half-mile one-way) to the Minnesota River and Minneopa Creek confluence. That's where two bodies of water meet.
The hiking trail to the confluence at Minneopa State Park is a dirt, rock and gravel path. Watch your steps. I stumbled while walking and taking a photo at the same time. Not a great idea with steep ravines.
And once you reach the train trestle, walk under it to reach the confluence after a short distance. This area of the Minneopa State Park is where you can admire the towering cottonwood trees.
Things to do at Minneopa State Park: Hike the Minnesota River Bluff Trail (Hiking Club)
The Minnesota River Bluff Trail is another relatively short hiking trail of 1.6 miles one way – a path of grass, dirt and rocks with an easy difficult rating. We did not venture down this path as it was a steamy day reaching 104*F heat index. Will return as this path is known as the best place to look for bald eagles among the cottonwood trees especially. Cool having two national symbols in one Minnesota state park: the bald eagle and American bison.
What to bring on your Minneopa State Park day hike
You can travel light when exploring Minneopa State Park since the trails are relatively short. I always bring along my lightweight Arkadia backpack. It features deep outside pockets, roomy on the inside and can literally fold up to fit into your pocket.
Here are some tips courtesy of the Minnesota Department of Natural Resources and me.

A friend of mine turned me onto Aunt Fannie's DEET-free mosquito wipes. I'm not a fan of bug spray, but my dislike of mosquito bites is far greater. So when she offered me one of the biodegradable Aunt Fannie's wipes, I did not get a single mosquito bite. And we are at the height of mosquito season in Minnesota. Each of the mosquito wipes lasts for hours, smells like citronella and applies easily to the face. No more having to breath in those toxic fumes.
---
---
Other top things to do at Minneopa State Park
Here are a few more top things to do when you visit Minneopa State Park. For the latest updates on hours and services, check their website for details.
Did I mention that it was a hot and humid summer day with a heat index of 104*F when we visited Minneopa State Park? So we didn't do as much hiking as we would have liked. We called it a day before we had the opportunity to check out the historic Seppman windmill, which features a scenic view of the Minnesota River Valley.
Check out the hiking club trail and get your passport code. After 25 stamps you can earn a free night of camping and once you visit all 66 state parks, you'll get another free night. See below for more details and links.
The Minneopa State Park campground features 61 drive-in sites, 6 electric sites and 4 walk-in/carry-in tent camp sites. I'm not much of a camper or glamper, so I may check out staying in one of their camper cabins next time. See my related post: SUV Camping 101.
Bring a picnic lunch. You'll find a huge picnic shelter (first-come, first-served) as well as several picnic tables near the waterfalls.
The Mankato area offers 50 miles of paved trails. Take the South Route Trail to reach Minneopa State Park. Once inside the park, the path from the parking lot to the waterfalls is paved across the observation bridge and off to the side for more more spectacular views.
---
---
Minnesota state park planning tips
Here are some helpful tips when exploring Minnesota's 66 state parks.*
Minnesota State Parks and Trails Hiking Club – check out this website page to learn more about the hiking club trails you'll find at Minnesota state parks and recreational areas
Minnesota State Parks and Trails Passport Club – join this fun program, get stamped, journal and earn rewards for free camping at Minnesota state parks
Minnesota ParkFinder – easily locate any of the Minnesota state parks by map or alphabetically, take virtual tours and purchase your daily or annual vehicle permits online
Minnesota LakeFinder – online resource that provides information for more than 4,500 of Minnesota's lakes and rivers
Minnesota River Levels – check Minnesota river levels and conditions and locate a Minnesota water trail via a pdf or interactive map or alphabetically
Minnesota Fall Color Finder – perfect resource for leaf-peeping season in Minnesota state parks
Minnesota snow depth and trail conditions – the perfect resource for MinneSNOWta winter adventures such as skiing, snowmobiling or snowshoeing
Minnesota boating – a helpful resource identifying thousands of trailer and carry-in water accesses for Minnesota boaters – canoes, kayaks, pontoons, speed boats, etc.
Minnesota GeoPDF maps – a perfect resource for those of us who are directionally challenged. You'll find a variety of maps to download before your visit (which are accessible later without internet or cell service).
---
Note: Vault toilets are available in the falls area as well as near the hiking trail leading to the Minnesota River and Minneopa Creek confluence. Restrooms are open in the Minneopa State Park campground area.
Want to join me on my Minnesota State Parks staycation challenge?
I'm discovering so many beautiful open spaces all within driving distance of my home. And I've now hiked all 66 Minnesota state parks. Read more on how I hiked all Minnesota state parks in one year. Check out my recent post if you'd like to join me on my Minnesota State Park Staycation Challenge (or create one for your state).
How far away is the best Minnesota state park from me?
Not that far. Here's a list of Minnesota's 66 state parks and their distance from the Minneapolis – St. Paul International Airport.
Afton State Park | Hastings, MN (26 miles)
Banning State Park | Sandstone, MN (97 miles)
Bear Head Lake State Park | Ely, MN (240 miles)
Beaver Creek Valley State Park | Caledonia, MN (148 miles)
Big Stone Lake State Park | Ortonville, MN (186 miles)
Blue Mounds State Park | Luverne, MN (208 miles)
Buffalo River State Park | Glyndon, MN (240 miles)
Camden State Park | Lynd, MN (161 miles)
Carley State Park | Plainview, MN (88 miles)
Cascade River State Park | Lutsen, MN (257 miles)
Charles A. Lindbergh State Park | Little Falls, MN (112 miles)
Crow Wing State Park | Brainerd, MN (134 miles)
Father Hennepin State Park | Isle, MN (113 miles)
Flandrau State Park | New Ulm, MN (93 miles)
Forestville / Mystery Cave State Park | Preston, MN (115 miles)
Fort Ridgely State Park | Fairfax, MN (99 miles)
Fort Snelling State Park | Bloomington / St. Paul, MN (2 miles)
Franz Jevne State Park | Birchdale, MN (336 miles)
Frontenac State Park | Frontenac, MN (62 miles)
George H. Crosby Manitou State Park | Finland, MN (231 miles)
Glacial Lakes State Park | Starbuck, MN (156 miles)
Glendalough State Park | Battle Lake, MN (194 miles)
Gooseberry Falls | Two Harbors, MN (197 miles)
Grand Portage State Park | Grand Portage, MN (308 miles)
Great River Bluffs State Park | Winona, MN (136 miles)
Hayes Lake State Park | Roseau, MN (343 miles)
Hill Annex Mine State Park | Calumet, MN (197 miles)
Interstate State Park / Taylors Falls State Park | Taylors Falls, MN (56 miles)
Itasca State Park | Park Rapids, MN (219 miles)
Jay Cooke State Park | Thomson, MN (146 miles)
John A. Latsch State Park | Winona, MN (99 miles)
Judge C.R. Magney State Park | Grand Marais, MN (282 miles)
Kilen Woods State Park | Lakefield, MN (153 miles)
Lac qui Parle State Park | Watson, MN (141 miles)
Lake Bemidji State Park | Bemidji, MN (230 miles)
Lake Bronson State Park | Karlstad, MN (409 miles)
Lake Carlos State Park | Alexandria, MN (152 miles)
Lake Louise State Park | Le Roy, MN (113 miles)
Lake Maria State Park | Monticello, MN (60 miles)
Lake Shetek State Park | Currie, MN (168 miles)
Lake Vermilion-Soudan Underground Mine State Park | Soudan, MN (229 miles)
McCarthy Beach State Park | Side Lake, MN (227 miles)
Maplewood State Park | Pelican Rapids, MN (217 miles)
Mille Lacs Kathio State Park | Onamia, MN (108 miles)
Minneopa State Park | Mankato, MN (82 miles)
Monson Lake State Park | Sunburg, MN (141 miles)
Moose Lake State Park | Moose Lake, MN (116 miles)
Myre-Big Island State Park | Albert Lea, MN (93 miles)
Nerstrand Big Woods State Park | Nerstrand, MN (52 miles)
Old Mill State Park | Argyle, MN (350 miles)
Rice Lake State Park | Owatonna, MN (70 miles)
St. Croix State Park | Hinckley, MN (105 miles)
Sakatah Lake State Park | Waterville, MN (60 miles)
Savanna Portage State Park | Northeast Aitkin, MN (149 miles)
Scenic State Park | Bigfork, MN (232 miles)
Schoolcraft State Park | Deer River, MN (198 miles)
Sibley State Park | New London, MN (128 miles)
Split Rock Creek State Park | Jasper, MN (202 miles)
Split Rock Lighthouse State Park | Two Harbors, MN (204 miles)
Temperance River State Park | Schroeder, MN (239 miles)
Tettegouche State Park | Silver Bay, MN (217 miles)
Upper Sioux Agency State Park | Granite Falls, MN (122 miles)
Whitewater State Park | Altura, MN (99 miles)
Wild River State Park | Center City, MN (58 miles)
William O'Brien State Park | Scandia / Marine on the St. Croix, MN (43 miles)
Zippel Bay State Park | Williams, MN (345 miles)
---
Pin it for later: Top things to do at Minneopa State Park
---
---
Related posts: Top things to do at Minnesota State Parks
---