---
If you need a latitude adjustment, this Key West, Florida travel guide and four-day itinerary highlights the top things to do – a perfect destination for emptynesters, couples, friends and the entire family.
I am perfectly content to sit on a beach with a book and a beer (or a fruity cocktail). However, this trip over Labor Day weekend was my husband's and my first time to Key West and we wanted to explore the island. If you're a first-timer, here are our recommended top things to do in Key West.
Of course, these are only suggestions. It's Key West. So you really don't have to do anything.
---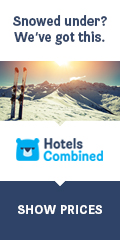 ---
Tips on the best places to stay, play and eat in Key West
Key West, Florida is the perfect destination for everyone. This four-day itinerary highlights the best places to stay, play and eat in Key West.
Day 1: Top things to do in Key West – arrival, hotel, island orientation, Duval Street
---
Since we were limited on time, we flew directly into Key West so didn't get the opportunity to drive over the Seven Mile Bridge. Definitely going on a repeat visit so will fly into Miami and take the scenic route next time.
We elected not to rent a car on our visit to Key West as we thought we'd walk or grab a Lyft if needed (airport-hotel). Turns out, we pretty much covered the entire island on foot. I'd give Key West a walkability score of 10 out of 10…even when we got caught in a brief rain shower (easy solution – ducked into the nearest happy hour – it's always 5 o'clock somewhere).
---
Best place to stay in Key West: The charming and historic Eden House hotel
---
---
Normally, I prefer oceanfront properties, but could not resist Key West's historic, charming, and intimate Eden House. How could anyone with its private front-porch swings and hammocks? Eden House origins dates back to 1924. They offer a variety of room styles from a private room to an apartment to a two-story loft and two-bedroom units.
---
---
Check out more photos from our hotel experience: The best Key West boutique hotel option: The historic and charming Eden House.
---
---
Top things to do in Key West: Eat
Update: I am so disappointed the best restaurant in Key West is closed. I'm not sure if it's permanently closed as a result of the pandemic or if it's a temporary seasonal closure. I will still keep my recommendation in here in the event Bien Key West reopens.
Our hotel was just a few minutes away from the Key West airport and just around the corner from Bien restaurant, which our Lyft driver recommended.
Don't let the unassuming, casual renovated gas station look deter you. This top-ranked Caribbean-Cuban restaurant deserves all the accolades (we were repeat customers). Dining at Bien was definitely one of our top things to do in Key West.
Bien restaurant – #14 West Caribbean Bowl
---
Our favorite bowl was #14 on the menu (pictured above) – West Caribbean Bowl; jasmine rice smothered in black beans, salsa, mozzarella, cheddar cheese, sour cream and jalapeños with chicken thighs. A casual and affordable dining experience with flavorful dishes – order from the counter for takeout or there is limited al fresco dining with ceiling fans and misters to keep you cool on the warm days.
And if Bien Key West is closed, I will definitely attempt to recreate this dish at home.
---
---
---
Top things to do in Key West: Duval Street
---
Now every travel guide must feature Duval Street on its top things to do in Key West. It was a short walk from our hotel and we encountered several roosters on the way (thought I was back in Kauai). A
---
Top things to do in Key West: Mallory Square
We eventually made our way to Mallory Square. It's the best place in Key West to watch street performers, boats, people, and, of course, the iconic Key West sunsets. We ordered daiquiris first from a cocktail truck (bartender had been slinging frozen cocktails for 30 years or so) and found a prime location with a great view.
---
---
---
Day 2: Things to do in Key West – sundeck, Southernmost Point, Hemingway home and polydactyl cats, Kapok tree, key lime pie, Sloppy Joe's
Top things to do in Key West: Relax poolside
We started Day 2 in Key West relaxing and reading on Eden House's sundeck that overlooks the courtyard pool (pretty quiet and we were the only ones there that morning).
---
---
Things to do in Key West: Southernmost Point Buoy
---
The Southernmost Point Buoy marks the southernmost location in the continental U.S.; only 90 miles to Cuba. At 18 feet above sea level, it is the lowest latitude land of the contiguous U.S.
Expect a bit of a line to take a "I was there" photo. But everyone was very patient and offered to take photos since selfies couldn't quite capture it all. As you can tell, it was a bit windy and misty this day.
---
Things to do in Key West: Ernest Hemingway Home and Museum
---
---
Ernest Hemingway Home and Museum is near the Southernmost Point. Key West is where the Nobel Prize winner called home for 10 years. You can wander the gardens and the house yourself, but recommend getting a guided 30-minute tour to learn some cool facts.
---
---
---
---
---
Ernest Hemingway's polydactyl cats
Our tour included meeting some of the ~50 polydactyl cats (about half have five or six toes per paw). We learned that Hemingway named all his cats after famous people.
---
Open 365 days a year; 9 a.m. to 5 p.m.; the Hemingway Home accepts cash only ($14 adult; $11.30 ages 6-12). Check their website for the most updated hours and costs.
Free things to do in Key West – The Kapok Tree
---
---
During our walk, we came across The Kapok Tree. The sacred tree of the Mayan people can grow to 130 feet or more. They believed that souls of the dead climbed a mythical kapok with branches reaching into heaven. You can find it on the corner of Whitehead and Fleming streets in Old Town Key West in front of the courthouse.
---
Key lime pie is one of the best things to do and eat in Key West
---
---
And, of course, we had to stop for a slice of key lime pie. Pretty sure you can find a place that serves this on nearly every corner. Not pictured: We also tried delicious conch fritters during our happy hour pub crawl.
---
---
Take in live music at the iconic Sloppy Joe's in Key West
---
We ended our evening with some great live entertainment at the infamous Sloppy Joe's on the corner of Duval and Green Street, where Ernest Hemingway was a frequent patron. Sloppy Joe's serve food and cocktails, and have a retail store if you're looking for souvenirs.
---
---
Day 3: Things to do in Key West – Fort Zachary Taylor Historic State Park Beach, sunset sail, Green Room music bar
---
Fort Zachary Taylor Historic State Park
We spent our last full day at the beach at Fort Zachary Taylor Historic State Park – known locally as Fort Zach. Need a return visit as there is so much more to do there. A small entrance fee is required for cars, bikes and pedestrians, we walked so only $2.50 per person.
---
---
Bring water shoes or sandals as the beach is a little rocky with pebbles; also good to note there is no lifeguard on duty. We rented beach chairs and an umbrella, and they also offered snorkeling gear. While you can picnic in the area, alcohol is not allowed on the beach. However, you can order drinks as well as food at the Cayo Hueso Café, where they offer outdoor seating and a small gift store in case you need an extra beach towel or sunscreen. The cafe is open 10 a.m. to 5 p.m.
---
Take a sunset sail in Key West – one of our favorite things to do
---
Our sunset sail with Floridays was a last-minute decision because the forecast had predicted rain. And turned out to be the highlight of our trip – definitely make a sunset sail a priority on your list of things to do in Key West. While they offer a variety of adventures, we chose the sunset sail with champagne, margaritas and beer option. They also offered soft drinks and water.
---
---
Our Key West sunset sail crew included a captain and a first mate. Pictures of the stunning sunset don't do it justice – it's something you need to experience. It does get a bit windy so wouldn't recommend wearing a dress, and they also require shoes with rubber soles (no heels). We even saw a dolphin (although in my pic above all I managed to take a photo of was my finger). Highly recommend taking a sunset sail in Key West – one of the best things to do.
---
Stop in for live entertainment at the Green Room
---
After the tour, we stopped at the Green Room (recommended by my sister-in-law), an eco-pub on the corner of Green Street and Duval. The environmentally friendly bar offers live music, unique frozen drinks, an art gallery on their wall and merchandise. A portion of the proceeds benefit Key West environmental initiatives.
---
---
Day 4: Things to do – sundeck, brunch next door, flight home
---
Things to do in Key West: Brunch
Had a mid-day departure so spent our last morning on the sundeck and enjoyed brunch next door at the fabulous Azur. Sometimes the best things to do in Key West are pretty simple. Pictured above is a spinach and feta frittata and an apricot-almond oatmeal brulee. We ate there twice – first because of the convenient location and Eden House offered a discount and then returned because the food was so amazing. As was my grapefruit mimosa, which is not pictured.
---
---
Key West bucket list – more things to do next time
We conquered quite a few adventures on our four-day vacation to Key West, and there's so many more things to do so we made the following list for our return trip. Can't wait to visit Key West again to check off some of these bucket list items.
Drive across 7-mile bridge
U.S. 1 Mile Marker 0 photo op (we saw it but didn't take a picture)
Other beaches
Old Town Trolley Tour (hop-on hop-off) – we typically do this on our first day anyplace new, but since we walked the entire island, didn't make it; although would like to do it next time as they give so much more history
Another sunset tour (or two)
---
---
---
---
---
---
---
---
---
---