Expert Mexico travel blogger answers the question, "Is Mexico safe?"
Is Mexico safe? That's a question I get a lot since Mexico is my favorite beach destination. I've traveled to both Mexican coasts and a couple of the islands 27 times over the past 30 years. While there is crime and some not-so-safe places (especially in border towns), I have always felt safe to travel to Mexico. Here are some of my safe travel tips and FAQs for Mexico.
---
This post contains recommended links to products and services. While you will not accrue any additional costs to support my blog, I may receive compensation if you purchase these products and services. As an Amazon Associate, I earn from qualifying purchases. All images taken by kmf are available for purchase via digital download.
---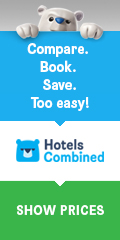 ---
Top 9 travel safety tips for Mexico – and everywhere else in the world
---
From my perspective, you simply follow the common-sense safety tips for Mexico just like you would anywhere. Here are my recommendations to help ensure you stay safe while traveling in Mexico. You can apply most of these safety tips when traveling to anywhere in the world. Even your own backyard.
Always be aware of your surroundings – everywhere in the world.
Don't walk the beach at night in Mexico (or anywhere).
Don't drive in Mexico. But if you do, obey traffic rules (especially speed limits). I do know people who have been pulled over for no reason and the police in Mexico are notorious for demanding cash bribes. A friend of mine from Mexico advised to not give them cash. Tell them you do not have any cash and politely ask for a written ticket (you can pay when you get back to the states). Eventually they will move on. Of course, use your best judgment on what works best for your situation.
Most cab drivers are very trustworthy and friendly. However, it's always a good idea to ask how much it'll be to travel to your destination (and if they have change if you only have large bills). Most hotel lobbies have charts outlining how much it should cost from one place to another. I always like to book my airport shuttle or driving service online ahead of time.
Keep your valuables and passport in the in-room safe (although I've never had any issue leaving my iPad or laptop out in the open).
Keep your tourist card with your passport as you'll need it when you leave Mexico. Tip: You can complete and print your tourist card from home.
Sign up with the Smart Traveler Enrollment Program – a service of the U.S. Bureau of Consular Affairs / U.S. Department (for any international travel).
When possible, use the buddy system. I have taken several solo trips to Mexico and have always felt safe. I typically try to be back in my room before dark. However, when I'm not, I typically take a cab or bus rather than walk. And when I do walk by myself at night, I usually follow closely behind another group of people so it looks like I am not alone. Or sign up for a walking tour or food tour. It's a fun (and safe) experience.
Trust your gut. If something doesn't feel right, change your plans. I was traveling solo in Madrid, Spain last year. While walking down a street that wasn't very crowded, I noticed a guy looking at me. He then whistled at someone and got on his mobile phone. And then started following me. I hustled to a busy street and turned around after a block to see if he was still behind me. He was and continued for a few blocks. It could have been coincidental, but I had that feeling something was off. So I slipped into a busy store for several minutes. I did not see him when I exited the store; however, I did cross the street and doublebacked just in case. And then that feeling went away. However, I remained cautious and alert, which is essentially number one on this list. Be aware of your surroundings.
---
---
Video: Is Mexico safe?
Here's my perspective to answer your question, "Is it safe to travel to Mexico?" Watch and decide for yourself.
---
In one word. Yes.
---
---
---
---
---
---
Pin it for later – Is Mexico safe?
---
---
---
Related posts
---
---
---
---
---
---