---
---
Looking for some recommendations on top family spring break vacations? Many choose a beach destination. And I'm right there with them. I'm all about the beach, book and beverage itinerary. However, my husband and son are not big on sitting in the sun for hours (I certainly can).
So I asked my son (now an adult) to rank his top 10 family spring break vacations growing up. Note: There are actually 11 top family spring break vacations outlined in this post because he couldn't decide and/or that was his hockey number for most of his youth. Originally published March 3, 2020; updated Feb. 20, 2023.
---
This post contains links to products and services. While you will not accrue any additional costs to support my blog, I may – as a marketing affiliate – receive compensation if you link to or purchase products and services from places such as Amazon, Bluehost, Constant Contact, HotelsCombined, etc. All images are taken by kmf and available for digital download.
---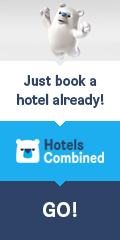 ---
Top family spring break vacations
Venice, Italy – a top vacation destination for families
Was so happy to hear that my son ranked Venice as his top family vacation – perfect for spring break or summer getaways. We took a two-week tour of Italy and Greece and all three of us agreed Venice was our favorite city to visit in Italy.
Although we were on a guided tour with several other families and couples of all ages (our son who was 13 at the time was the youngest), we did have time to wander the streets of Venice on our own. Walking our way through Venice was one of our favorite things to do on our family vacation. Along with eating and drinking. It's a great way for you and your entire family to try new foods (that's where my son discovered he liked calamari because one of the restaurants we went to didn't have pizza on the menu).
---
---
Please note that I am a marketing affiliate with Bluehost and may receive compensation if you choose to purchase their products or services. I only recommend products and services I use myself or would try.
And especially loved sitting along the Grand Canal in Venice. Now we try to avoid chains while on vacation; however, sometimes you need a burger. So we did eat lunch at the Hard Rock Cafe overlooking the canals of Venice one day.
---
We, of course, enjoyed taking a gondola ride through the canals of Venice. It's definitely worth the experience.
So if Europe is in your plans, add Venice as one of your top spring break vacations for families or go in the summer like we did.
---
Luxembourg City, Luxembourg – not your typical family getaway
So how old were you when you first went to Europe? I was 40. My son was 8. However, my husband visited Europe many times as a young child as his mother was originally from Luxembourg. So, of course, we added Luxembourg to our itinerary on our first family vacation to Europe.
If you're not familiar with Luxembourg, it is a tiny country (smaller than Rhode Island) that borders France, Belgium and Germany.
An authentic local's guide in Luxembourg
We were fortunate to have an authentic local tour guide during our Luxembourg vacation as Steve's extended family graciously opened up their homes to us on our visit (first and a subsequent visit when just Steve and I went). And they took us to all the top things to do in Luxembourg such as visiting what's known as The Grund. This quarter is located in the valley where much of Luxembourg's history has been preserved.
One Luxembourg museum that really stood out was the Three Acorns (it gets its nickname from the three acorns located on top of the three towers). Three Acorns is officially known as Fort Thüngen, which is a fortification that dates back to 1732. We also visited the more contemporary Mudam Luxembourg Modern Art Museum, which had some interesting exhibits.
A fortification city for many centuries, you can explore the Casemates du Bock – a series of underground tunnels in which their purpose was to protect Luxembourg from invasions. And during World War II, the Casements served as a bomb shelter.
Luxembourg probably isn't on the radar for most top family spring break vacation lists, but we all recommend it.
---
Athens, Greece – take history on the road on your next family vacation
Athens, Greece is another top family vacation destination. Please note that what they say about the crowds is accurate. There are a lot of tourists and be aware of pickpockets. But that did not take away from enjoying our visit to the ancient Greek ruins. We are all about history so loved our audio walking tours of such top Athens attractions as the Acropolis and Parthenon, among many others.
And even though this was not a family beach vacation, we did take a beach day since the Aegean Sea was right across the street from our hotel.
Travel tip for Greece: We also loved Corinth, Olympia (where the original Olympics were held) and Mycenae – all ancient places worth the visit on your family spring break or summer vacation.

---
San Francisco, California – an alternative to the spring break vacation
While many high school seniors and families choose Mexico as their spring break vacation, we elected to go to San Francisco.
Golden State Warriors game on spring break
My son is a huge Golden State Warriors fan so we planned our family spring break vacation around the NBA's schedule. On a cool related note: While we parents were in a higher row, my son and his friend were in the lower-level seats near the court. And both were captured in the background of a NBA tweet/photo featuring Stephen Curry (2016 season when the Warriors made it to the NBA Championship).
And since we were kinda in the neighborhood, we took the train to San Jose to catch a Sharks hockey game.
Visit Alcatraz on your family spring break or summer vacation
But our trip wasn't all sports-related. I think my son would agree that touring Alcatraz was our top thing to do in San Francisco. We were actually there on the 53rd anniversary of when the prison closed. Highly recommend the daytime self-guided audio tour of the island and former prison. They also offer a guided tour at night.
A miss on our family's spring break

Believe it or not, we did not make it to the Golden Gate Bridge (on this particular trip; but have in the past and since. In fact, my husband has jogged across the bridge). However, the family we were traveling with rented bikes and biked across the iconic bridge during our senior spring break trip.

They met up with us later at the historic Ghirardelli Square, a San Francisco Bay landmark since 1862. Lots of shopping and restaurants are available. Love the seafood chowder in the sourdough bread bowls.
Touring the famed Haight-Ashbury district on spring break
And since my husband, our friend and our sons are huge vinyl fans, we, of course, took a walk in the Haight-Ashbury district – the birthplace of the 1960s hippie generation. It was a fun stop on our family spring break.
---
Other top things to do in San Francisco are visiting Lombard Street (crookedest street in the U.S.), the Full House house, and the Painted Ladies (Victorian homes).
So if you're looking for a special kind of senior trip for spring break, consider booking a trip to San Francisco. The City by the Bay is certainly one of our favorite top family spring break vacations – it's an alternative getaway idea full of life-long memories.

---
Grow your own business with Constant Contact – the leading email marketing provider. As a marketing affiliate with Constant Contact I may receive compensation if you choose to purchase their services; however, I only recommend products and services that I use myself. Highly recommend Constant Contact. Sign up today for a free 60-day trial!
---
New York City, New York – one of the top family spring break destinations
We've been to New York City many times (my husband and I used to live in upstate New York so we return every now and then to get our Manhattan fix).
Top things to do in New York City with kids on spring break? Easy. Central Park. And, quite honestly, it's my favorite place as an adult. See my related and popular post on top things to do in Central Park.
Other recommendations for top family spring break vacations in New York:
Statue of Liberty and Ellis Island (yes, do both) – Check out my travel blogger friend's post (Lori with Serendipity On Purpose) for her post on the Statue of Liberty and Ellis Island.
One World Trade Center / 911 Museum (yes, do both)
Times Square (yes, it's crowded and the number one tourist attraction in the U.S., but I love the energy; M&Ms store is always a favorite)
Broadway or off-Broadway show (plenty of family-friendly matinees)
Pizza slice / Nathan's hog dogs (inexpensive and good food)
American Museum of Natural History (Night at the Museum movies based on this place)
Empire State Building
Top of the Rock Observatory
NBC Studio Tour
Intrepid Sea, Air and Space Museum
Travel tip: If you're planning a family spring break vacation in New York City, get a CityPass (which provides discounted admissions and some skip-the-line options).
---
Paris, France – think City of Light for your next family vacation
So how many eight-year-olds do you know who want to go to Paris? The City of Light wasn't originally on our itinerary until we saw that we could take a quick overnight trip from Luxembourg on the high-speed train.
Once we arrived and checked into our hotel, we took a hop-on, hop-off tour bus to get acclimated and it took us to all the best attractions in Paris. If we had more time, I think we would have upgraded our tickets to also include a river cruise.
Top landmarks in Paris for families to visit on spring break or summer vacation include:
Eiffel Tower
The Louvre (We're fortunate that our son loves museums. And even at eight, he really wanted to see Mona Lisa – which – spoiler alert! – is not that big, smaller than 2′ x 3′. There was a huge crowd so the security guard allowed our son to walk in front of the velvet rope to get a closer look. Super cool!)
Notre Dame Cathedral (So grateful we had the opportunity to see this beautiful place before the tragic fire.)
Arc de Triomphe
Luxembourg Gardens (I only discovered this not-so-hidden gem on a return solo trip – it's a must-stop for families vacationing in Paris.)
---
And so many more fun family things to do in Paris on a unique and non-traditional spring break vacation. Even just take a walk wherever you are and take in all the architecture for memorable spring break family vacations.

Check out this collaboration post with Planning Away on top things to do in Paris (which features my brief write-up about the Luxembourg Gardens.)
---
Chicago, Illinois – one of our family's top spring break vacations
We've taken a couple of family trips to Chicago. Once my husband, my son, and a friend took a train and I flew to meet them. So taking a train to a destination as a kid may influence its ranking.
Nevertheless, Chicago is a fun city for families to visit. Some top highlights of the Windy City:
Navy Pier
Blue Man Group (huge hit with the kids)
360 Chicago Observation Deck (formerly known as the John Hancock building)
Willis Tower Observation Tower (formerly known as / forever known as the Sears Tower)
Shedd Aquarium
The Art Institute of Chicago
Chicago deep-dish pizza (I'll save the ranking of the pizza places for a different post.)
Cloud Gate (aka The Bean) sculpture
Chicago is a quick one-hour flight or short road trip from the Twin Cities so would love to return for another fun family getaway for spring break of a summer vacation.
---
London, England – a unique spring break vacation for families
Now if the Harry Potter Studio Tours had been opened when we visited, that definitely would be on our list of top things to do in London for families. However, I believe only two of the movies had been released when we visited. In fact, it was during this trip that my son (who was 8 at the time) convinced me that I should start reading the series. And I was hooked. Once I caught up to him, we read the entire Harry Potter series together – one of my most cherished memories as a parent.
But since the Warner Bros. Harry Potter Studio Tour in London and Platform 9 3/4 did not exist at the time of our visit, here are a few of the top things we enjoyed in London.
Buckingham Palace
The London Eye
Westminster Abbey
Thames River Boat Cruise
Tower of London
Tower Bridge
Saint Stephen's Tower / Big Ben (technically, Big Ben is the name of the clock and ringing bells in the tower, but used interchangeably)
West End Theatre (comparable to our Broadway shows in NYC; we saw Mary Poppins and it's one of our top shows ever)
And you've gotta try The Tube / London Underground subway system.

Would love to return to London and add Harry Potter adventures to ensure another top family spring break vacation or summer getaway. See my related post: Top things to do in London.
---
Orlando, Florida – most popular family spring break vacation
Disney World is a given, but as my son got older, we leaned more toward Team Universal Studios. Don't get me wrong. We love Disney and have visited Walt Disney World about five times (compared to some of my Disney travel blogger buddies, that's about their annual visits). So we have many fond Disney vacation memories. And Soar at Epcot is one of our favorite amusement park rides ever.
And, of course, we visited Universal Studios when the Wizarding World of Harry Potter opened up. As huge Harry Potter fans, nothing can't quite compare (although when my son was two we were all about Woody and Buzz, Tigger and Pooh so collectively I'll concede it's a close call).
Orlando offers other fun family attractions like Disney Springs (it's where we experienced our first Cirque du Soleil show). And Sea World was also a big hit.
We also took a day trip to Cape Canaveral / Kennedy Space Center. They offer a super cool tour and we actually got our photo taken with a real astronaut on our spring break.
Pick and choose fun things to do to create your own top family spring break vacation in Orlando.
---
Choose Salem / Boston, Massachusetts for a fun and educational spring break
One of our most recent family vacations was to Salem and Boston, Mass.
Salem, Mass.
Some favorite Salem things to do during our two-day family spring break getaway included:
Salem is known for the infamous Salem Witch Trials in the 1600s. And we discovered so much more (including inadvertently staying at a haunted hotel, which we did not know about until our Lyft driver told us). See my related post: Haunted hotel review – Hawthorne Hotel.
History walking tour (definitely book with Kenneth; an engaging storyteller pictured above)
Old Burying Point Cemetery / Salem Witch Trial Memorial Wall (see more about my pursuit to find the most intriguing cemeteries)
Bewitched bronze statue (a huge highlight for my husband whose first celebrity crush was Elizabeth Montgomery)
The House of the Seven Gables / Nathaniel Hawthorn's Birthplace (love!)
Salem Witch Museum (we did not get an opportunity to visit, but heard it's interesting)
Would definitely return as we didn't get the opportunity to tour the Salem Witch Museum, The Witch House of Salem, or Peabody Essex Museum – and have heard great things about all three.
Boston, Mass.
Our trip to the East Coast also included a day in Boston where we walked the Freedom Trail (and most of the time in a downpour, but still a good time). You can take a self-guided tour or a guided one. Here are the highlights from our one-day in Boston.
Regina Pizzeria in the North End (Best pizza ever recommended by our friend and Bostonian Aimee; always a long line, but worth it!)
The Sports Museum / TD Garden (home of Boston Celtics and Boston Bruins)
USS Constitution (make sure you go below deck also – super cool)
Copp's Hill Burying Ground
Bunker Hill Monument
Old North Church and Paul Revere Statue
Boston Massacre Site
Paul Revere House (built in 1860, it's the oldest remaining structure in downtown Boston)
There are several other historic sites to enjoy on The Freedom Trail and in Boston; these were our favorites during our limited time in Bean Town. We all agree we could return and create another fun family spring break vacation.
---
Sedona / Lower Antelope Canyon, Arizona – a perfect spring break alternative getaway
---
Our family vacation to Sedona, Arizona and Lower Antelope Canyon in Page, Arizona is definitely in our top family spring break vacations.
My son was in his first year in college so wasn't sure if he'd want to hang out with us. So grateful that he agreed. Again, he's not a huge beach-scene guy so chose a hiking adventure in Arizona instead.
And what a perfect decision that was. Words cannot describe how beautiful our experience was hiking the trails in Sedona and exploring Lower Antelope Canyon. So I invite you to check out my dedicated post on a day trip to Lower Antelope Canyon.
Some of our favorite trails in Sedona included:
Bell Rock Pathway
Cathedral Rock
Courthouse Butte Loop
Devil's Bridge Trail (One of the more complex trails as we had to cross a fast-moving and very cold stream where a dry bed normally was and one portion of the trail was pretty vertical. But all worth it for that view!)
Airport Mesa Trail
And so many more. You will not be disappointed with a family spring break in Sedona, Ariz.
---
Top 3 beach spring break vacations for families
Now, this is not to say we never took beach vacations as a family. There are still a lot of fun things to do in Kauai, Cancun, and Maui on and off the beach. So here are my son's top three spring break getaways for families (the beach edition).
---
Kauai, Hawaii – beautiful paradise for family vacations
Top family-friendly things to do in Kauai, Hawaii on spring break:
Na Pali Coast boat tour / whale watching tour
Waimea Canyon State Park (Grand Canyon of the Pacific)
Movie location tour (filming locations for such blockbusters as Jurassic Park and Indiana Jones; many in the rainforests)
Surfing lessons
Hanalei Bay
Chasing waterfalls in the rainforest
Spouting Horn blowhole
Fly over to Honolulu for the day (We did! And toured the USS Arizona Memorial / Pearl Harbor and the Dole Plantation. And then flew back that night.)
---
Cancun, Mexico – a favorite family spring break getaway
I've been to Mexico 27 times so I could write a book on all the things to do (see my video for some highlights). My son has been to Cancun and the Mayan Riviera a handful of times. So here are some of the top things to do in Cancun and the Mayan Riviera as a family.
Xcaret botanical gardens, underground rivers, aquarium, dinner shows and more
Chichen Itza Mayan Ruins
Tulum Mayan Ruins
Pirate dinner cruise (make sure it's family-friendly)
Jet boat tour of the lagoon
Body surfing
Snorkeling tours (make sure they are family-friendly) – we especially loved snorkeling in the cenotes (a beautiful natural pit or sinkhole)
Swim with the turtles
Beach walks collecting shells
All-inclusive resorts offer many activities for families
---

Maui, Hawaii offers fun family things to do on spring break
---
---
While I could (and have) read all day on the beach, there are plenty of family-friendly things to do in Maui for a spring break vacation.
Surfing lessons were a huge hit (a throwback of my son from about 12 years ago pictured above)
Road to Hana (so many beautiful stops in the rainforest, hiking trails and waterfalls)
Luau
Whale and dolphin-watching tour
Snorkeling tour
Banyan tree in Lahaina (takes up an entire block)
Haleakala (Even though this volcano makes up 75% of Maui, we've never visited – and I've been there three times. Think it's time to revisit.)
---
So where's your next spring break?
So that's my son's top family spring break vacations and top beach vacations for families. Would love to hear if you have other recommendations.
---
Pin top family spring break vacations – post for later
---
---
---