---
Build your own Central Park one-day itinerary
Looking for some fun and interesting experiences in New York City? Check out this perfect one-day itinerary of things to do in Central Park that you can customize based on your interests.
Without a plan or internal gps system, you can run around New York City's Central Park all day long – like I did. Literally. I ran. Well, not the entire day, but definitely a huge portion of my morning.
Our hotel was within walking distance of Central Park so I went for a jog and came back several hours later because I kept telling myself I knew where I was going. And this was certainly a shortcut.
Nope. Just kept running in circles – and sometimes things that were on my left 15 minutes earlier somehow ended up on my right. Yep. I was lost.
This post contains recommended links to products and services. While you will not accrue any additional costs to support my blog, I may receive compensation if you purchase these products and services. As an Amazon Associate, I earn from qualifying purchases. All images taken by kmf are available for purchase via digital download.
---
---
---
My friends and family laugh at me because I have no sense of direction. And I agree.
However, Central Park covers a lot of ground – 840 acres to be exact – so it's a big place. In fact, the largest public park in Manhattan is about 2.5 miles long and a half-mile wide – from 59th to 110th streets and 5th to 8th avenues.
---
---
So when my friend and I returned to Central Park later that day and a pedicab asked us if we wanted a ride, I immediately said, yes. That's just one of the cool things to do in Central Park.
---
---
Here are some more of my favorites that you can pick and choose to create your own customized one-day itinerary for Central Park.
Where to eat on a budget in New York City: Nathan's Famous hot dog stand
---
---
While Nathan's Famous brand is well-known around the world, there's something special about enjoying one of their iconic hot dogs in Central Park. Nathan's started with humble beginnings more than 100 years ago in 1916 when a Polish immigrant, Nathan Handwerker, opened his nickel hot dog stand on Coney Island. You can find hot dog stands right in and outside Central Park as well as throughout New York City, including its original restaurant on Coney Island (also home to their annual hot dog eating contest on the 4th of July).
---
---
Grab a dog or two and enjoy your lunch while you do some people watching on one of the many benches located throughout Central Park.
---
---
Things to do at Central Park: The Mall and Literary Walk
---
---
The Mall at Central Park is not a shopping center (although you will find street artists typically lined up on the parks borders and some within). This mall is a wide pedestrian path running through Central Park and features beautiful American elm trees. The trees are so important to the park and New York City that each one is documented in the Central Park Conservancy database.
---
---
At the south end of the park, you'll find the Literary Walk featuring several statues to honor several renown writers like William Shakespeare, and you'll also find a statue of Christopher Columbus. He's the odd man out. You'll find other monuments and statues throughout Central Park including Alice in Wonderland, Balto, Hans Christian Andersen, Duke Ellington, and more.
It's a good chance you'll also discover talented street musicians near these statues.
Location: Mid-Park from 66th to 72nd streets
---
Top Hotel Deals Under $99 from Orbitz, book today!
---
Things to see at Central Park: Street performers
---
---
Coming across an unexpected street performer or street musician is one of my most favorite experiences in Central Park. While you may see perennial performers routinely, the entertainment changes daily from acrobats to a string quartet to a violin soloist that transports you to a magical place. You just never know what to expect.
Location: Throughout Central Park
---
---
Free things to do in Central Park: Concerts and theatre performances
Central Park is also home to more formal events like free summer concerts and theatrical performances, such as Shakespeare in the Park and the Concerts in the Park series by the New York Philharmonic Orchestra. The Central Park Conservatory website is a good resource for calendar of events.
Note: Blankets only; no lawn chairs allowed.
Shakespeare in the Park location: Delacorte Theater, enter at 81st St & Central Park West or 79th Street & Fifth Avenue
Concerts in the Park location: The Great Lawn; mid-park between 79th and 86th streets
Don't miss Central Park's Strawberry Fields – Garden of Peace tribute to John Lennon
---
---
Strawberry Fields is a very special place for my family as my husband and son are huge Beatles fans (in fact, my son's first concert was Paul McCartney when he was 8…cool mom award right here). This designated Quiet Zone in Central Park is a tribute to John Lennon and features a beautiful mosaic inspired by one of his song's, Imagine. Across the street from this memorial is the Dakota Apartments building where Lennon and Yoko Ono lived and where he was shot and killed in 1980.
---
---
Location: West Side between 71st and 74th Streets
---
---
Popular things to do New York City: Central Park Zoo
A popular destination for families is the Central Park Zoo, which features sea lions, monkeys, lions, wolves, and more. You'll also find a children's zoo where you can feed some of the animals (from the zoo food dispensers) such as goats.
Location: South End
Things to do in Central Park: Bethesda Terrace and Fountain
---
---
One of my favorite places within Central Park is the beautiful Bethesda Terrace, Arcade and Fountain. Take special note of the special and beautiful Minton tile ceiling in the arcade, carefully restored in 2007 to how it looked in the 1860s.
---
---
The centerpiece of this area in Central Park is the fountain, featuring the famous Angel of the Waters statue.
Location: Mid-Park at 72nd Street
---
---
Things to do in Central Park: Row a boat and ride in a gondola
---
---
Another way to see Central Park from a different perspective is to rent one of the 100 rowboats from The Loeb Boathouse, weather-permitting. Each rowboat seats four people and life jackets are provided. They only accept cash and do not accept reservations. Check their website for the most recent rates as well as how to make a reservation for a Venetian gondola tour.
Location: East 72nd Street and Park Drive North
---
---
Best place to eat and drink in Central Park: The Loeb Boathouse
If you prefer to watch people row their boats, enjoy a cocktail and/or snack on The Loeb Boathouse's outside bar and patio overlooking the lake. You can also reserve a romantic spot inside for brunch, lunch, or dinner. They offer a full menu (including a kid's menu), and it is a popular venue for weddings and other formal celebrations.
Location: East 72nd Street and Park Drive North
---
---
Best place to picnic in Central Park: Sheep Meadow
One of the more popular places and things to do in Central Park on a sunny day is Sheep Meadow. It's a perfect field for picnics, reading or spreading out a blanket to nap. Its name comes from its original use – a pasture for grazing sheep. Sheep Meadow at Central Park opens at 11 a.m. and is closed during the winter for turf conditioning.
Location: South End
Making memories at Central Park
---
---
No visit to Central Park is ever the same. Above is a throwback to a few years ago when my niece and I came across a bunch of hula hoops just laying around near the Bethesda Terrace grand staircase. Of course, we participated without an official invite.
---
---
Here's another throwback pic of our time in Central Park – this time of my son (who is now a recent college grad). Capture those random shots as the smallest moments make the best memories. And don't worry if the weather isn't cooperating in NYC's Central Park as that's what makes the best stories. See my travel blogging outtakes post on how to weather the weather on vacation.
Location: Everywhere
---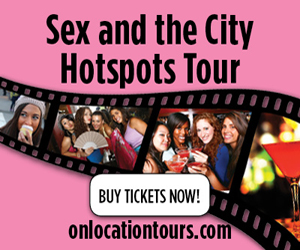 ---
Best New York City museums near Central Park
---
You'll find several museums near Central Park, including:
Metropolitan Museum of Art, 1000 5th Ave.
American Museum of Natural History, Central Park West and 79th Street (This is the one Night at the Museum is based on.)
Solomon R. Guggenheim Museum, 1071 5th Avenue
---
---
Best playgrounds in New York City
Central Park in NYC is not just a tourist attraction. It's a real park where real families visit so you will find 21 playgrounds in Central Park.
Another fun place to check out is the Chess & Checkers House where you can borrow board games for indoor or outdoor use. You'll find two dozen gaming tables on their terrace.
Location: Check out this map for a list of all Central Park playgrounds.
---
---
Free things to do in Central Park: Wander and enjoy
---
---
Unless you're jogging around Central Park aimlessly like me, they say the walking route is about 1.5 miles and takes about two hours. If you're not on a specific mission and under a time crunch, I encourage you to take a leisurely walk and enjoy all there is to see and things to do in Central Park without an agenda.
Location: Throughout Central Park
---
---
As I've mentioned previously, I have no sense of direction so don't even trust myself when it comes to sharing where to find all these cool things to do in Central Park. Therefore, all locations I've provided in this post were provided by the Central Park Conservancy's website.
Where to find more things to do in Central Park
---
---
I've only touched on a few things to do in Central Park that my family, friends, and I have experienced first-hand. For even more cool things to do in Central Park, please visit the official Central Park Conservancy website. The Central Park Conservancy is a non-profit organization responsible for maintaining and improving Central Park so it is enjoyed by NYC residents and visitors alike.
More things to do in New York City: If you're looking for more recommendations on things to do in New York City, please check out this collaboration post on the Planningaway travel website. It's loaded with recommendations from 16 travel bloggers (which includes an abbreviated version of this post – Top 10 Things to do in Central Park).
---
---
Pin it for later: Top things to do in New York City's Central Park
---
---
---
---
---
Related post: Things to do in New York City
Until you can travel to New York, you can order the Friends Virtual Tour Package from On Location Tours. In additiona to some cool Friends memorabilia, you'll receive a 40-minute virtual tour of some of the favorite Friends hangouts. Two price packages: The Tour + Trivia Package (no goodie box) for $29, and the Tour + Trivia + Goodie Box (which only ships to U.S. addresses) for $68. Learn more!
Note: I may earn a small commission if you choose to purchase this incredible Friends Virtual Tour from On Location Tours – at not additional cost to you. I have one and I love it! Perfect gift for Friends fans.
---