Updated 02.05.2023 (original post: 06.08.2021) My husband is my favorite traveling partner and we've curated a list of the best travel getaway ideas for emptynesters and couples based on our three decades plus of togetherness. Of course, our favorite places in the U.S., Mexico and Europe also make great travel destinations for family spring breaks and summer vacations, girlfriend getaways and solo trips.
This post contains recommended links to products and services. While you will not accrue any additional costs to support my blog, I may receive compensation if you purchase these products and services. As an Amazon Associate, I earn from qualifying purchases. All images taken by kmf are available for purchase via digital download.
---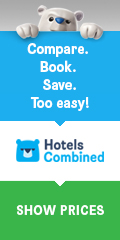 ---
Best vacation getaways for emptynesters and couples
Honestly, I believe any destination is the perfect getaway for couples – as long as you have the right travel partner. Here is the list of travel destinations that my husband and I rate as some of the best emptynester getaways in the U.S., Mexico, and Europe.
Arizona – Best emptynester getaways
Arizona offers some of the best getaways for emptynesters and couples. Here are a couple of our favorites.
Grand Canyon, Arizona
We first visited the Grand Canyon in Arizona on our first anniversary as a couple more than three decades ago. The Grand Canyon is also a great destination with children and we've been back a couple of times since then. And how romantic is a champagne breakfast on the floor of the Grand Canyon? Highly recommend the scenic helicopter tour out of Las Vegas.
One of the best emptynester getaway experiences: helicopter tour of the Grand Canyon National Park in Arizona.
Page, Arizona
While we took this day trip to Lower Antelope Canyon and Horseshoe Bend as a family getaway, Page, Arizona makes a perfect emptynester vacation. Technically, we were emptynesters, but our son did join us during his spring break when he was in college. You can only tour with a Navajo guide. To learn more, please see my full review with an FAQ section: Day trip to Lower Antelope Canyon from Vegas, Phoenix or Sedona.
Sedona, Arizona
One of our favorite couples getaways (and family vacations) is Sedona, Arizona. How beautiful are these red rocks against the blue sky? If you are a hiking couple, you will love the trails in Sedona, Arizona.
California – Best couples getaways
I loved our family and girlfriend getaways to these California destinations; however, they also make the best trips for couples, emptynesters, solo travelers, and girls getaways.
Capitola, California
The very first California beach resort town, Capitola, is the perfect emptynester and couples getaway destination. This sleepy seaside community offers a huge and uncrowded beach, charming cottages, and a relaxing and romantic vibe.
Los Angeles, California
Los Angeles, California is a fabulous destination for all couples and emptynesters as it offers something for everyone. Soak up the rays on the beach, people watch on Venice boulevard, take in a taping of a favorite show (I've been in the audience of Jimmy Kimmel and Price is Right), enjoy foodie restaurants and so much more.
San Diego, California
My very first plane trip was to San Diego, California when I was 14 years old. And I've been a huge fan ever since. San Diego is one of the best couples getaways. We highly recommend Balboa Park, La Jolla, Gaslamp Quarter, Pacific Beach and Coronado. San Diego is also where you'll find the best lobster mac and cheese in the world.
San Francisco, California
San Francisco is one of the best vacation getaways for emptynesters, couples, families, girlfriends, solos. It's one of my favorite cities. The city by the bay offers history, culture, nature, sports, restaurants, activities – the options are endless.
And you can make an empty nester getaway uniquely yours like ending up at a vinyl record store in the iconic Haight-Ashbury neighborhood (my husband is an audiophile). Our favorite things to do as a couple (other than look at albums) in San Francisco: Golden Gate Bridge, Golden Gate Park (especially the Japanese Tea Garden), Pier 39/Fisherman's Wharf, Alcatraz, Painted Ladies, and more.

Santa Cruz, California
One of the best getaways for emptynesters and couples is Santa Cruz, California. It offers beautiful beaches, sunsets, hiking trails, the iconic boardwalk, boating, and so much more. See my related post: Top things to do in Santa Cruz, CA.

Europe – Best anniversary getaways for couples
Europe features so many beautiful romantic getaways, and we've traveled to these destinations as couples as well as on family vacations to celebrate our wedding anniversaries. Here are a few of our favorite European emptynester getaways.
England
One of the best European countries for emptynesters and couples to visit is England. Highly recommend London and Oxford. And The Cotswolds region offers a charming and romantic setting for couples especially. See my related post on the best day trips from London.


France
Of course, Paris – the city of love and romance – is on the list of the best emptynester couples getaways. We especially love the Eiffel Tower, the Jardin du Luxembourg (the Gardens of Luxembourg), the Louvre. And we love walking through the streets of Paris and enjoying a nice dinner at one of the street cafes.
And I must include the French Riviera on the list of the best places to visit for emptynesters – especially if you are a beach lover. The pebble beaches of Nice, France are lovely (wear sandals). You'll also love the Promenade des Anglais, the cobblestones of Old Town and the climb up Castle Hill for stunning views of the Mediterranean Sea. Nice makes a nice emptynester vacation.
Greece
For our 25th wedding anniversary, we took a two-week tour of Greece and Italy. Nowhere long enough, but definitely enjoyed every moment as our stops in Greece included the sleepy coastal village of Tolo, the stunning Corinth Canal (it really is that color), the ancient ruins of Mycenea, the historic Olympia (first site of the Olympic Games) as well as the breathtaking city of Athens. All the Greek islands, of course, are some of the best places for emptynester getaways. We highly recommend Greece for couples who love history, culture and great foodie experiences.
Italy
Italy is defintely high on our list of the best places to visit for emptynesters. We need to return for the best Italy vacation for couples part II to see some more Italian areas that remain our bucket list. Some of the best places to visit while on your couples getaway in Italy are Rome, The Vatican, Florence (although that was our least favorite city – an unpopular opinion), Pisa, Tuscany, Verona.

And our absolutely favorite city, not only in Italy, but in all of Europe, is Venice. We love wandering through the endless corridors, canals and bridges. Venice is the most romantic city for an emptynester getaway in our opinion.
Luxembourg
Luxembourg City, Luxembourg is a hidden gem for a romantic getaway for couples and emptynesters. One of the smallest countries in the world, Luxembourg offers romantic castle hotels, storybook settings, beautiful museums, a rich history, fine dining and much more. We are partial to Luxembourg because my husband's family is from here. It's a gorgeous city and a gorgeous country that borders Germany, France and Belgium.
---
---
Florida – The best getaways for couples
Amelia Island, Florida
One of our top emptynester getaways is the beautiful Amelia Island in Florida. You will find miles of wide beaches where you'll feel like it's your own private paradise. We also love the charming downtown area of the riverfront city of Fernandina Beach, Florida where you'll find beautiful boutiques, historic buildings (400 of them listed on the National Register of Historic Places), and delicious seafood.
Key West, Florida
One of the most laid-back places to visit for an emptynester getaway is Key West, Florida. We absolutely loved our visit and cannot wait to return. The top things to do in Key West for couples include a sunset sail, restaurant and bar hopping along Duval Street, drinking a beachy drink while watching the sunset in Mallory Square (also lots of street performers), the Southernmost Point in the U.S. Buoy (popular photo op), Fort Zachary Taylor State Park and Beach, the Ernest Hemingway Home and Museum (and its polydactyl cats) and much more. Check out my four-day itinerary to Key West for emptynesters.

Georgia
The state of Georgia offers several romantic and fun destinations for emptynesters and couples.
Jekyll Island, Georgia

if you're looking for a romantic couples getaway with Southern charm, then visit Jekyll Island, Georgia. Pictured is the historic Jekyll Island Club Resort that will transport you to the Gilded Age.
Savannah, Georgia
For more romantic southern charm, Savannah, Georgia is a perfect getaway for emptynesters and couples. You'll enjoy scenic walks through parks, beautiful water views, great food, shopping, and lots of history.
St. Simons Island, Georgia
St. Simons is an island off the coast of Georgia. And this beautiful emptynester and couples travel destination is very close to Jekyll Island (see above). Here you can enjoy a beautiful beach, pier, and we especially loved the historic lighthouse.
Hawaii – Tropical getaways for emptynesters
Kauai, Hawaii
Any of the Hawaiian islands are perfect paradise destinations for emptynester getaways. However, Kauai is our favorite (as it was our first) and is absolutely breathtaking. It's also less touristy with fewer crowds than the other islands. The top things to do in Kauai on an emptynester vacation: take a whale-watching cruise to admire the stunning Na Pali Coast, visit Waimea Canyon – the Grand Canyon of the Pacific, book a filming location tour where your rental car can't take you (up into the rugged areas of the rainforest where Jurassic Park and Indiana Jones, among others, were filmed).
Wettest place on earth
Take special note that while you can enjoy beautiful beach days in Kauai, expect some rainfall. Mount Waialeale on the island of Kauai is considered to be one of the world's wettest spots, averaging 450 inches a year. As a result, you'll enjoy lush green rainforests and stunning waterfalls.
Maui, Hawaii
---
Editor's note: Vacation travel to Maui is highly discouraged due to the devastating wildfires. Please consider donating to the Maui Strong Fund, Lahaina Grill gofundme, or other organizations to help the beautiful people of Lahaina, Maui. The Maui Humane Society also needs support.
---
We love our Maui getaways – perfect for emptynesters. I am perfectly content sitting on the beach reading all day doing a whole lot of nothing except eating and drinking (as we've been here a few times). However, Maui also offers lots of fun active things to do such as the winding and beautiful road to Hana (a must-do), a sunrise or sunset view from Haleakala Crater, deep-sea fishing, whale-watching tours (with lots of dolphins), surfing lessons, hiking, fresh catch-of-the-day and so much more. See my related posts: Best things to do on vacation in Maui, Hawaii and Top things to do when it rains in Maui.
We also love Front Street in Lahaina – lots of fun boutiques, waterfront restaurants, stunning sunsets on the beach, and a huge and old banyan tree. Planted in 1873, this must-see tree covers an entire block.
Illinois – Small towns and big cities for emptynester destinations
Chicago, Illinois one of the best destinations for couples and emptynesters
One of the best destinations for couples and emptynesters, Chicago offers something for everyone. Deep-dish pizza, museums, Broadway shows, shopping on Magnificent Mile, Navy Pier, Wrigley Field, Lake Michigan, and more.
Galena, Illinois – Best historic destination for couples and emptynesters
If you're looking for a small-town experience, check out Galena, Illinois for your next couples or emptynester getaway. This former lead-mining town used to be bigger than Chicago back in the 1800s. Today, it offers a historic district of 19th century architecture (take the Galena Trolley Tour), bed and breakfasts, museums, ghost tours, shopping, foodie restaurants, wineries, and more.
Louisiana – Best cultural destinations for emptynesters
New Orleans, Louisiana
My husband had absolutely no interest in visiting New Orleans on an emptynester getaway. I understood. I felt the same way until a friend of mine talked me into it. Now New Orleans is one of my favorite cities to visit in the U.S. And my husband absolutely loves New Orleans also – it's one of our favorite emptynester vacations.
First, while we love the French Quarter, there is more to NOLA than Bourbon Street. We love the music, the food, the culture, the history and the natural beauty. Top things to do in New Orleans on an emptynester getaway: French Quarter, Jackson Square, Cafe du Mond beignets, Mardi Gras Warehouse, musical performers on Frenchman's Street, cemetery tour, ghost walking tour (great way to learn about the area's history). And just a short drive away is a great swamp tour in the bayou, which I highly recommend as you'll see some unique plant life as well as wildlife – including alligators.
Mexico – Best beach getaways for couples
Mexico is my happy place – I've visited this beautiful country 27 times over the past 30 years. And many times with my husband. It was our first couples getaway to the Caribbean back in 1990 and we've been huge fans since. While we have visited Mexico's Pacific coast, our heart belongs to the Mayan Riviera. Here are just a few of our favorite places. You can read more in my post about the best places to stay, play and eat in Cancun and the Mayan Riviera. Also check for any travel advisories to Mexico. See my related post: Is Mexico safe? Travel safety tips.
Akumal / Tulum, Mexico
Cancun, Mexico
Isla Mujeres, Mexico
Playa del Carmen, Mexico
Puerto Morelos, Mexico
Minnesota – Best vacation or staycation ideas for couples
Mall of America in Bloomington, Minn.
Before the non-shopper of your emptynester couple vetoes the Mall of America, it is one of the top things to do in Minnesota for millions of people every year. In fact, the Mall of America (or MOA as we locals call it) is also a popular wedding destination – more than 8,000 since the mall opened in 1992. And this megamall (5.6 million square feet) offers more than just 500+ stores for shopping. For a grown-up experience, here is a local's guide to the 17 top things to do at the Mall of America for emptynesters and couples.
Check the MOA store/attraction websites for the latest social-distancing policies, capacity and hours.
North Shore of Minnesota
We live in Minnesota, so my husband and I are grateful we can enjoy convenient emptynester getaway staycations on the North Shore of Minnesota. It's one of our favorite places in the world. The North Shore runs along Lake Superior for nearly 150 miles from Duluth, Minn. to Grand Portage, Minn. (which borders Canada). It's the perfect getaway in any season. Check out the following blog posts on the best things to do and where to stay on the North Shore in Minnesota during your emptynester getaway.
---
---
---
Rochester, Minn.
One of our favorite places to visit in Minnesota is Rochester – home of the world-renowned Mayo Clinic and the state's third largest city. Although when you visit, Rochester feels like a small town. Here is an overview of some of the best things to do in Rochester, Minn. on an emptynester getaway.
---
Nevada – Best vacation ideas for emptynesters or couples
Las Vegas, Nevada
Las Vegas is one of the best vacation destinations for couples and emptynesters even or especially if you're not gamblers. The list is nearly infinite, but here are a few of our favorite things to do in Vegas as a couple.
Take in a show or two (some of our favorites from the past included Beatles Love, David Copperfield, The Australian Bee Gees, Raiding the Rock Vault, and many more).
Tour Hoover Dam – an engineering masterpiece.
Watch the Bellagio Fountains show.
And for a different perspective, enjoy a dinner behind the fountains on the patio at Bellagio's Prime Steakhouse.
Enjoy cocktails at the top of the Eiffel Tower in Vegas.
Play at Pinball Hall of Fame, a nonprofit, you can play classic video arcade games and pinball – perfect for today's emptynesters.
Walk through the beautiful resorts on The Strip – they are all works of art.
People watch Fremont Street or The Strip.
Explore Valley of Fire State Park.
Drive an exotic car in Red Rock Canyon.
Take a day trip to Death Valley National Park.
See the Grand Canyon on a helicopter tour.
---
New York – Romantic getaways for couples
New York City, New York
New York City is one of our most favorite cities as an emptynester getaway. We used to live in upstate New York, but grew a greater appreciation for the city that never sleeps after we moved away.
One of our favorite things to do on an emptynester vacation to New York City is to take in a Broadway show or two. In fact, we planned one of our recent wedding anniversaries around seeing Hamilton in New York City. Tickets at that time were in high demand and more expensive than our hotel and airfare combined, but so worth it. We would see Hamilton again and again.
Best thing to do in NYC – explore Central Park
And while there are hundreds of other things to do in New York City, one of our all-time favorite thing to do is free – walk through Central Park – see my one-day itinerary on the highlights of this beautiful green space.
Here's a high-level abbreviated list of all the must-do and must-see experiences on a New York City emptynester getaway.
9/11 Memorial & Museum
American Museum of Natural History
Broadway show
Central Park
Chinatown
Chrysler Building (my husband's favorite architecture)
Empire State Building
Grand Central Station
Little Italy
Metropolitan Museum of Art
Museum of Modern Art (MoMA)
NBC Studios tour
Statue of Liberty and Ellis Island
Times Square (eat dinner or grab drinks at the top of the Marriott Marquis – also one of my favorite places to stay)
Top of the Rock Observatory
---
I recommend getting a NYC CityPass as it'll give you discounted admissions to many of these attractions on your next emptynester getway.
North Carolina – best places for couples

Asheville, NC
One of the best travel destinations for couples is Asheville, NC. You'll find lots of fun things to do in this charming and eclectic community. Asheville is home to the historic Biltmore Mansion, wineries, breweries, foodie restaurants, shopping boutiques, and even a pinball museum. See my related post on the top things to do in Asheville, NC.
Tennessee – best places to visit for emptynesters and couples
Three Tennessee cities made the list of the best emptynester and couple getaways: Gatlinburg, Memphis and Nashville.
Gatlinburg, Tenn. and the Great Smoky Mountains National Park
One of the best places to visit on your next emptynesters or couples getaway is Gatlinburg, Tenn. – the gateway to the Great Smoky Mountains National Park. You'll find lots of attractions, distilleries, hiking trails, scenic drives and stunning views.
Highly recommend visiting the award-winning SkyLift Park, one of the best things to do in Gatlinburg, Tenn. and the longest-running attraction. It opened in 1954 and you can't miss SkyLift's yellow open-air chair lift that takes you up to an 1,800-ft. overlook of the Smoky Mountains and the city of Gatlinburg. Time it so you can see the scenic views during the day and at night. While SkyLift Park hosted my visit, opinions are only my own. Highly recommend checking out SkyLift Park.
The SkyLift Park also features an amphitheater-style SkyDeck with seating and the 680-foot-long Gatlinburg SkyBridge with glass flooring mid-way through. America's longest pedestrian suspension bridge is 150 feet from the ground and 500 feet above Gatlinburg). While SkyLift Park provided me attraction tickets, opinions are always my own. You'll also find many restaurants, shops, and other other attractions such as bourbon and hard cider tastings.
Explore Roaring Fork Motor Nature Trail in the Great Smoky Mountains National Park
The Great Smoky Mountains National Park offers several hiking trails and scenic drives. If you're short on time, I recommend the 5.5-mile-looped Roaring Fork Motor Nature Trail, which features towering trees, several waterfalls, historic homestead, stunning views of the Smoky Mountains, beautiful waterways and more.
Best attractions in Gatlinburg, Tenn. for emptynesters and couples
Here are the best attractions in Gatlinburg, Tenn. for emptynesters and couples.
Byrd's Famous Cookies – baking cookies since 1924 (so good!)
Great Smoky Mountains National Park – lots of hiking trails and scenic drives
Ole Smoky Distillery – moonshine tasting and store
Ripley's Aquarium of the Smokies
Ripley's Believe It or Not – lots of weird and intriguing stuff
Tennessee Cider Co. – hard cider tasting (I personally wasn't a fan, but did like the strawberry cider slushy).
---
Memphis, Tenn.
If you're a history- and music-loving couple like us, then Memphis is your kind of town. It's one of the best places to visit as emptynesters or couples.
Here are the top things to do in Memphis for emptynesters and couples. Those marked with an * graciously provided me tickets to visit their attractions. A special thank you to Memphis Tourism for providing tickets and arranging special hotel accommodations during my stay. Opinions are always my own.
Beale Street – lots of history, music, BBQ, restaurants and shops
Blues Hall of Fame – showcases the greatest blues singers with listening rooms
Central Station Hotel – historic hotel (located just a few blocks away from the National Civil Rights Museum) features a cool lobby bar with a huge vinyl record collection that a DJ spins *
Graceland – The Home of Elvis Presley* – an immersive experience into the life of the King of Rock and Roll
Memphis Pyramid / Bass Pro Shops at the Pyramid – take the elevator up 300 feet to the observatory platform for stunning views of the Mississippi River and Memphis
Memphis Rock 'n' Soul Museum – celebrates rock and soul legends with a self-guided audio tour with interactive exhibits*
National Civil Rights Museum at the Lorraine Motel – a heritage and cultural experience about the entire American Civil Rights Movement, including a poignant tribute to Dr. Martin Luther King Jr.*
Stax Museum of American Soul Music – Where soul music legends like Otis Redding started* See relaed
Sun City Music Studio – The birthplace of rock 'n roll*
The Peabody Duck March – an 80-year tradition where five mallards march through the lobby at 11 a.m. and 5 p.m. daily
---
Related Memphis posts
See my related posts on the best things for emptynesters and couples to do and see in Memphis, Tennessee.
---
---
Nashville, Tennessee emptynester getaways
I've visited Nashville, Tenn. twice on girls trip and returned recently for an emptynester getaway with my audiophile and music-loving husband. And he loved The Music City as much as I did.
List of the best things for emptynester couples to do in Nashville, TN
Here are the best things for emptynesters and couples to do in Nashville, Tenn. Attractions marked with an * graciously provided me tour tickets. Opinions are always my own.
Acme Feed and Seed – best rooftop bars with scenic views and great music (on every floor).
Broadway honkeytonks – enter whichever band is calling your name through their open doors and windows.
Country Music Hall of Fame and Museum* / RCA Studio B Tour* / Hatch Show Print Tour* – take all three tours even if you're not a country music fan. We loved touring the RCA Studio B, Nashville's oldest surviving recording studio especially! It's where Elvis Presley, Dolly Parton, Waylon Jennings, and many others recorded classic records. See related post: Guide to Nashville's Country Music Hall of Fame Museum.
The George Jones – one of the best rooftop bars and also features a museum and a smokehouse.
Grand Ole Opry – the true home of live country music with the greatest stage.
Johnny Cash Museum (located below Patsy Cline Museum) – a self-guided tour of the Man in Black (See related post: Top 5 music museums in Nashville – ranked.).
Legends Corner – classic honkytonk with great live music.
Luke's (Bryan) 32 Bridge Food + Drink – offers food, drinks, music, and rooftop patio.
Patsy Cline Museum (located above Johnny Cash Museum) – celebrates the short life of the legendary singer.
The Stillery – I could eat here every day as it's my second-favorite mac and cheese in the world – also the best Nashville hot chicken!
Sun Diner – favorite breakfast place (next to Johnny Cash and Patsy Cline museums).
Tootsie's Orchid Lounge – voted #1 honkytonk in the world.
Wildhorse Saloon – biggest dance floor with live music and free line-dancing lessons.
---
Have you traveled to any of these best getaways for emptynesters and couples?
Any on your travel bucket list? Any that I should add to my best emptynester getaways list? Please leave me a note in the comments.
---
Pin it for later – Best travel getaways for emptynesters and couples
---
---
---
---
---