---
This post contains recommended links to products and services. While you will not accrue any additional costs to support my blog, I may receive compensation if you purchase these products and services.
---
---
In my former life as a corporate communications manager, I would send a reminder to all employees in August and then again in October: "PTO – use it or lose it."
A reminder. To take vacation.
Who are these people?
---
---
It's actually pretty common as I recently read a report that only a quarter of people plan to max out their vacation days this year. While another report said nearly 50% of Americans would lose vacation days as they had too many paid time off (PTO) hours to carry over.
That was never me. In fact, my former president used to give me a hard time (teasingly, I think) for taking so much vacation time. But I only took what I had earned. And I was strategic about it. I only carried over sufficient hours to ensure I had enough for a beach getaway in February or March.
And I think the perception that I was taking a lot of time off is because I often went on long weekends rather than weeks at a time. And sometimes bleisure weekends.
---
---
Bleisure travel. That's a thing. Tacking on a day or two or more to a business trip to explore outside the walls of that convention center or office building.
When I traveled (internationally especially), I would look for opportunities to save my company hundreds, even more than a thousand, dollars on airfare by flying home on a Saturday or Sunday (rather than immediately after our meetings, which usually ended on Thursdays). The sacrifices I made for my company – giving up my weekend.
---
---
Check your company travel policy as some will pay for your extended stay if the cost is less than what it would have been had you flown back earlier. And if you're attending a conference or trade show, check their hotel rates as they often offer additional days before or after at the convention hotel room rate, which will save you money when paying out of pocket.
So if you travel a lot for your company and having a hard time finding time to take time off or are just looking for inspiration on how to extend your business trips into leisure, here are a few of my favorite bleisure destinations I've taken over the years.
Las Vegas, Nevada
---
---
Seemed like most of our conferences or conventions would alternate between Vegas and Orlando. One of my conventions typically fell right after my son's spring break vacation. So we tacked on a few days ahead of time for a family getaway where, in addition to seeing a show or two, we also took day trips to the Hoover Dam and Death Valley and a helicopter ride to the Grand Canyon (btw: 9 days in Vegas is toooooo long). Last year my husband and I stayed over for a more manageable long weekend for an emptynester getaway where we enjoyed a couple of shows and fabulous dinners.
---
---
Orlando, Florida
---
---
A perennial favorite destination for conferences and conventions, this is a great opportunity for your family to meet you after work is done and head out to Disney World or Universal Studios. Or CityWalk. Or Disney Springs. Or golf. Or take a quick trip to Cape Canaveral. Or just sit by the pool.
New Orleans, Louisiana
---
---
My husband had no desire to visit New Orleans; however, I persuaded him to meet me after a conference. He ended up loving it! How could you not? The food. The music. The people. The culture. The history. There's definitely more to NOLA than Bourbon Street.
---
---
New York City
---
---
I always stay extra days when I'm in New York. One time I had a conference in Philly so took a train down (at my own expense) to meet friends in the Big Apple, and my flight was cheaper to fly home from New York than Philadelphia. Travel tip: When booking your flights and plan to visit another city, do a cost comparison to see what routes are less expensive. It's a win-win for both you and your company.
---
---
Chicago, Illinois
---
---
Chicago is another destination for conferences, workshops or trade shows so have extended my trip in the past. Perfect for family or friends to join you. I typically stay near Michigan Ave. so it's easy to walk to a lot of places. Shopping. Old Navy Pier. Foodie restaurants to Chicago pizza. And make sure to check out the view at the top of the Sears, I mean, Willis Tower or what was formerly known as the John Hancock Center.
San Diego, California
---
---
Loved that one of my annual conferences was in San Diego every year usually during March or April (when it's still winter in Minnesota). Most times I couldn't get a flight out the same night the conference ended so almost always stayed a day or two longer. Or three or four if I looked at the forecast in the Twin Cities. The Convention Center is near the Gaslamp Quarter so lots of things to do and see in that area. Also love the La Jolla and Balboa Park neighborhoods.
---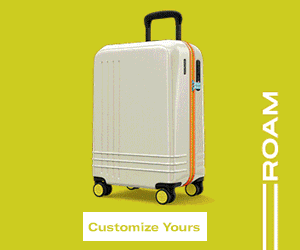 ---
Paris, France
---
---
For European trips, I typically flew in a day ahead of everyone else to help adjust to the time difference. Travel tip: Don't go to sleep. Even if you're by yourself, get out and see the city. On one of my last trips to Paris, I was solo and took a hop-on, hop-off tour bus to get acclimated (as it had been a few years since I'd been there). And then checked out some of the sites including the Eiffel Tower, Notre Dame (the fire earlier this year was heartbreaking), Champs-Elysees, Arc de Triomphe, and more.
---
---
The very next month I was back again so instead of crawling into bed after a red-eye flight I decided to take a walk around Luxembourg Garden. You will not be disappointed – it is breathtaking – gardens, walking paths, fountains, statues, reflecting pools, a palace and more. Luxembourg Garden is a beautiful park to escape to in Paris.
---
---
At the end of one of my trainings in France, my husband flew over and we spent the day at the Louvre, and then the next day took a train to Luxembourg City, Luxembourg where we stayed with relatives. While I paid for the train myself, this was a good example when the flight was cheaper to fly back on a Monday rather than a Friday so I saved the company several hundred dollars.
On a follow-up training workshop in France, I took a roundtrip flight to Nice and spent the weekend on the French Riviera. I paid for the domestic flight and for my hotel, and my company saved money on the international flight since I stayed over the weekend.
Nice, France
---
---
So happy I decided to take a solo bleisure weekend to Nice. My room was on the Promenade des Anglais, across from the Mediterranean where my hotel had a private beach. It was a very convenient location to everything and was able to run along the Promenade and check out the area. Outdoor cafes were plentiful with amazing food, and I especially loved the hike and the view from Castle Hill.
Luxembourg City, Luxembourg
---
---
As noted previously, my husband flew in after my training had ended in France so we spent the day at the Louvre. And then caught the Eurorail to Luxembourg City where his mother and grandparents are from originally and where his extended family lives. For an interesting look into their family history – my husband's grandfather was a concentration camp survivor – please check out my post on planning a family legacy trip to honor him and other survivors, those who died and those who rescued him. Luxembourg is one of the smallest countries in the world and is also one of the most beautiful.
Amsterdam, Netherlands
---
---
I typically fly Delta, which means KLM in Europe, which means my connecting flight is typically Amsterdam. I've done solo bleisure trips in Amsterdam as well as with my coworker friends. Definitely recommend the Anne Frank Museum (travel tip: book online as soon as you know you're going as tickets go fast), walking through the canal area and taking a boat tour, and visiting the Rijksmuseum. A stroll through the Red Light District is definitely interesting. So many other places I've yet to visit like the Van Gogh Museum, Rembrandt House Museum, the Heineken Experience, and tulip season.
---
---
Travel tip: On one of my bleisure trips, I intentionally looked for flights that had an overnight layover in Amsterdam (which was cheaper than a flight with a shorter layover). I stayed at the very trendy (and inexpensive) CitizenM Hotel that is adjacent to the airport, which made it very convenient. You can easily take the train into Amsterdam or Uber it. What's great about CitizenM Hotels is that you can pay a little extra to check in early or check out later according to your flight schedule. They're very accommodating to travelers. I've also stayed at the one in Paris.
---
---
Helsinki, Finland
---
---
My former company's headquarters was in Helsinki, Finland, so I've made quite a few trips across the pond (I've lost count) for meetings and workshops. I'm kicking myself that I never stayed long enough to head north to the Arctic Circle, Lapland and Santa's Village (yes, that is where the real Santa lives in Rovaniemi, Finland!).
My colleagues always took us out for great dinners, and I loved walking around the Esplandi (green space in city center), waterfront and market center.
---
---
Tallinn, Estonia
---
---
My colleagues and I had finished up meetings in Helsinki on one trip, so decided to stay over an extra night (less expensive flight). We purchased our own ferry tickets to explore the medieval city, Tallinn, Estonia. If you ever have the opportunity, do it! And wear comfortable shoes. My cute little ankle boots did not like those cobblestones.
---
---
Legend has it that Tallinn is the birthplace of marzipan and the Christmas tree. We took a self-guided walking tour of Tallinn Old Town, which dates back to the 13th century, and fell in love with the views, the architecture and its history.
Los Angeles, California
---
---
I was attending a conference in LA so thought it would be fun to be in the studio audience of James Corden the afternoon before. A friend of mine flew out to join me and another friend drove up from San Diego. While we did get tickets, we missed getting in by a few minutes because of an unfortunate flight delay and lack of parking. Disappointed, but did attend a taping of the Jimmy Kimmel Show on a different non-work trip. You can get tickets free from 1iota.com. Plan in advance to get the dates you want (they get distributed quickly).
Need help booking bleisure daytrips or activities?
---
---
See. It's that easy to use up some of your vacation days. Just do some long weekends before and/or after your business trips and you'll be a bleisure expert in no time – and won't be losing your precious vacation days you've definitely earned.
If you need help, I'm now booking travel. Most likely you'll use your company travel agent for your hotel and air, but if you need help planning a fun itinerary or taking daytrips to other cities or attractions, I can definitely help you.
Happy and safe travels!
Pin it for later!
---
---