Updated: Oct. 1, 2021; Originally published: Oct. 9, 2020. One of the best haunted tours in Minnesota is located in Rochester, MN, about 90 miles south of the Twin Cities (I use the Minneapolis – St. Paul International Airport as the reference point). For three hours, the narrated Haunted Rochester Trolley Tour makes nearly 20 stops or drive-bys at some of Rochester's most haunted places. Additionally, this haunted trolley tour includes a brief paranormal investigation by a ghost hunter. Take the Haunted Rochester Trolley tour and it may convince you that Rochester is one of the most haunted places Minnesota.
Now while I'm what I call a scared skeptic, I do appreciate hearing the history of cities we visit – haunted or not. And this particular haunted trolley tour in Rochester, Minn. has a great soundtrack – from the fun Monster Mash to the iconic Thriller.
Like scary movies?
Fear is Here on Prime Video
---
This post contains recommended links to products and services. While you will not accrue any additional costs to support my blog, I may receive compensation if you purchase these products and services. As an Amazon Associate, I earn from qualifying purchases. All images taken by kmf are available for purchase via digital download.
---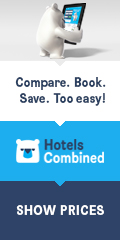 Most haunted places in Rochester, Minnesota
Here are a few of the stops the Haunted Rochester Trolley Tour made when my husband and I took this tour. It's the perfect Halloween tour to learn about Rochester, Minnesota's history, ghost stories and alleged hauntings. And gain a better understanding of why Rochester is one of Minnesota's most haunted places.
Brom family massacre tragedy
I found this haunted drive-by very disturbing and sad. A Rochester-area teenager, David Brom, killed his parents, sister and brother with an ax in 1988. Such a tragic story. Reports include seeing ghosts inside this seemingly private residence on a cul-de-sac.
Lost Cemetery at former state hospital – gravesite of first emancipated African-American slave
Now this stop at a former state hospital / asylum cemetery of mass graves was the most chilling of all the stops on the Haunted Rochester Trolley Tour. It was only about 10 years ago that gravesite markers were erected to finally memorialize those who had died at the former state hospital from the 1880s to the 1960s.
Gravesite of the first freed African-American slave
One of the most poignant stories was learning that this former Minnesota state hospital grounds is the final resting place of William H. Costley (aka William H. Crossley) – the first African-American male slave believed to have been freed by President Abraham Lincoln. Historians spent years trying to track down his gravesite.
After serving in the Union Army in the Civil War, it's believed that war wounds and/or severe heat stroke caused him to become hunched over and unable to speak coherently. And that's why he was committed to the former state asylum where he died in 1888. He – along with many others – was buried on the former Minnesota state hospital grounds without even a marker until recent years.
The Lost Cemetery
This Lost Cemetery was pretty much forgotten and/or neglected for many years. In fact, our Haunted Rochester Trolley Tour guide told us he and his friends used to slide down the hill during the winter where the bodies were buried – not knowing about its history.
The Lost Cemetery at the former Minnesota state asylum in Rochester is where you'll need your phone flashlight as this location on the haunted trolley tour is very dark (in more ways than one).
Related post: In pursuit of the most beautiful cemeteries in the world
Mayo Civic Center in Rochester, Minn.
Our tour guide shared that a janitor at the Mayo Civic Center in Rochester, MN has heard voices at night and others have reported what appears to be a man sitting in a chair who suddenly vanishes.
Kahler Grand Hotel's haunted elevator – one of the most haunted hotels in America
The top floor of the Kahler Grand Hotel in Rochester, MN was once part of the Mayo Clinic and where surgeries took place. A pool sits there now. And the basement of the Kahler was once used as a morgue so it's no surprise there are ghost stories about this haunted hotel – repeatedly making the most haunted hotels in America lists.
The most popular ghost story is when the heiress to the Brach candy fortune went missing after staying at the Kahler Grand Hotel in Rochester, Minn. in 1977. People reported seeing her riding in the elevator and then vanishing right in front of them.
My husband actually went up in the Kahler Grand Hotel elevator the morning after our tour. He was disappointed that nothing happened. Read more about another time he was disappointed when we stayed in a haunted hotel in Salem, Massachusetts. Although, something odd did happen while we were waiting for an elevator at that hotel.
Additionally, our tour guide informed us that books in this hotel's bookstore have mysteriously flown off the shelves (and not because of customer purchases).
Would you stay at a haunted hotel? While I probably wouldn't on purpose, our family did book a two-night reservation at the haunted and historic Hawthorne Hotel in Salem, Mass. – by accident.
Oakwood Cemetery and Calvary Cemetery in Rochester, Minn.
I'm drawn to cemeteries as I find them calming and peaceful with beautiful artwork – and it's a way to respectfully express appreciation and pay respects to those who have passed before us (read more about my pursuit of the most intriguing cemeteries in the world). But I don't typically visit cemeteries at night. The Haunted Rochester Trolley Tour drives through and makes stops at Oakwood Cemetery and Calvary Cemetery (both near each other).
Oakwood Cemetery – Dr. Joseph Graham and Ruth Mayo's gravesites
We stopped at the Oakwood gravesites of Dr. Joseph Graham Mayo (son of one of the Mayo Clinic founders, Dr. Charles Mayo and Edith Mayo) and his dog Floosie. Buried in the same casket, Joseph Mayo and his dog were killed in a mysterious vehicle-train accident.
We learned that the young Dr. Mayo (34 years old) went to Wisconsin to go hunting with his dog and then stopped to play cards. It was reported he won a lot of money gambling. On his way home, the official report says Mayo drove a mile down some railroad tracks and died when his vehicle was hit by a train.
It still seems to be an unsolved mystery as there are three theories about Joseph Graham Mayo's death: accident, suicide, foul play. Some theorize Mayo was murdered because it appeared his dog had a head injury inconsistent with the car-train accident. Additionally, none of Joseph Mayo's gambling winnings were found at the crash site.   

More Mayo mystery
Buried next to Joseph Mayo is his young wife Ruth Mayo (33 years old) – who also died in mysteriously a few years later. Her death was ruled a suicide, but some believe that Ruth Mayo's allegedly abusive husband, Paul Meserve (ex-husband of actress Margaret Hamilton – the witch in The Wizard of Oz), shot her. Some suspected this because he skipped town soon after her death.
Many have claimed to have seen a ghostly woman in white near the Mayo gravesites at Oakland Cemetery in Rochester, MN.
See related post on the beautiful Mayowood Mansion where they lived.
---
---
Calvary Cemetery – final resting place for the real Doc Moonlight Graham
For fans of the Oscar-nominated film Field of Dreams or the book it's based on (Shoeless Joe), you may be surprised to learn there was a real Doc Moonlight Graham. I was. And he's buried in Calvary Cemetery in Rochester, Minn.
Archibald Graham – aka Moonlight Graham during his baseball days and Doc Graham later in life – only played for one inning in one major league game (I believe the shortest MLB career ever). After several years in the minors, he became a physician in Minnesota for 50 years.
While this stop on the Haunted Rochester Trolley Tour is not scary, it is a cool story for baseball and movie fans. Many fans bring coins to leave on his headstone because they're believed to bring good luck. Here it appears someone left baseballs.
Quarry Hill Nature Center and Dead Man's Bridge
My husband and I hiked at the beautiful and serene Quarry Hill Nature Center during the day so was surprised to hear it mentioned on our haunted trolley tour in Rochester, Minn. According to a legend, a ghost has been spotted at a wooden bridge near Quarry Hill where a man committed suicide by hanging in the 1960s.
---
Stay hydrated with the best water bottles
---
---
Stoppel Pioneer Farmstead
Our last stop on the Haunted Rochester Trolley Tour was at a place we had visited earlier that day – the historic 1880s farmstead of George Stoppel at the History Center of Olmsted County in Rochester, Minn.
As guests of the history center, we toured the historical grounds and buildings to learn what life was like in the pioneer days. While the Stoppel farmstead seemed charming and nostalgic during the daytime, it took on a creepy and eerie vibe at night.
We heard a first-person account from the paranormal investigator / guide who not only saw a man on the front stoop of the Stoppel stone house, but said she was physically pushed away by a presence. Fortunately, my husband and I enjoyed a peaceful and spiritless tour of the George Stoppel farmstead.
---
Whether you are a believer in the paranormal or a scared skeptic, we think you'll appreciate your Haunted Rochester Trolley Tour as a great source of history and entertainment.
What to wear and what to bring on your haunted trolley tour in Rochester, Minn.
Wear comfortable clothes and shoes when taking the Haunted Rochester Trolley Tour as you will walk on uneven (and dark) terrain at a couple of stops. Make sure your phone is charged up because you'll need the flashlight especially when you stop at the cemeteries.
---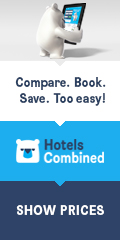 ---
Pin it for later: Best haunted tour in Rochester, Minnesota
---
---
---
Related post: Review of the Haunted Hawthorne Hotel in Salem, Mass.
---
Related posts: Top things to do in Rochester, Minnesota
---
---
Related post: Where to eat in Rochester, Minnesota
---