When weather disrupts your travel plans
Despite all the careful planning and details that go into travel, Mother Nature isn't always cooperative. Sometimes our best-laid plans go awry and our adventures look and feel more like National Lampoon's Vacation. And sometimes inclement weather creates the most memorable travel moments and best vacation stories.
---
This post contains links to products and services. While you will not accrue any additional costs to support my blog, I may – as a marketing affiliate – receive compensation if you link to or purchase products and services from places such as Amazon, Bluehost, Constant Contact, It's a Lovely Life, HotelsCombined, etc. All images are taken by kmf and available for digital download.
---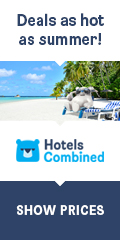 Paris, France: torrential downpour
Do you ever get tired of lugging around the umbrella and rain jacket because it looks like it may rain? Me too.
We got caught in a downpour immediately after exiting the Eiffel Tower. And, of course, we left our umbrellas in the hotel room. But doubtful that would have provided much protection from cars splashing waves of water on us as we walked aimlessly looking for some kind of shelter.
Let's just say it wasn't one of my finer moments when facing such a minor hiccup in our vacation plans because of the weather. I was not happy we were soaked as we had planned to eat at a nice restaurant.
Planned is the operative word.
My (then) 8-year-old son put our situation into perspective when he said, "At least we have each other." When the child teaches the parent.
So we found the closest cafe that didn't mind our drenched attire…a cheeseburger and beer in Paris never tasted so good.
And Paris made my son's top favorite cities for family vacations – read more for other faves.
---
Orlando, Florida: Another torrential downpour – this time on a girls trip
It rains nearly every day in Florida – at least a brief shower – or so it seems. However, last summer my friends and I were greeted with a downpour when a simple Uber ride from the airport became an extreme theme ride with more thrills than Disney World or Universal Studios.
We were near International Drive (you know, the main drag in Orlando) when we drove into a flooded street. Water was so high vehicles were stalling out.
Our Uber driver was amazing. With her son in the front seat serving as a navigator (or captain), we drove up over the median and were half on and half off driving on the other side. The other side was two lanes of traffic going in the opposite direction. So yes, we were kinda driving the wrong way on a one-way street.
It was a little scary as at one point I thought we were going to tip over (you can hear me gasp in the video below and one of us maybe said a bad word). But not too scared that I couldn't record our vacation weather mishap and tweet about it.
Of course, I did.
One of the videos I took of our Orlando weather adventure found its way on Fox 35 Orlando's newscast, website, social media and other news outlets. They did give me credit.
Although we eventually made it to dry land, the road to our resort was also flooded and closed to traffic. With no alternative route to get us there, our Uber driver dropped us off in a parking lot outside Applebee's with all our luggage.
I'm not a fan of chain restaurants while on vacation, but we all needed a cocktail. So we ordered food and drinks until we could venture on. And the Applebee's four cheese mac and cheese with honey pepper chicken tenders is in the chains section of my list of where to find the best mac and cheese in the U.S.
---
Zumbro River, Minnesota: A river rescue of hockey moms
Seriously. Don't try this at home.
It's almost too embarrassing to even admit. But when my friends and I were young and stupid (last summer), we decided to go tubing on a flooded river (well, because all the other cool kids were doing it). We missed our exit because of the strong current (later clocked the current at 13 mph). Later that night most of the campground was evacuated.
Surprised (and grateful) we didn't make the news when we had to be rescued from the river.
And that's all I have to say about that.
---
Sedona, Arizona: Wading through a fast-moving flooded drybed
I may or may not have screamed a few bad words when the only way to reach Devil's Bridge (the largest sandstone arch in Sedona) was to wade through a frigid fast-moving flooded dry bed. Sooooooo cold!!!!
We had to wade through it again after our beautiful hike to get to our car. We warned the couple we passed…yep, they yelled out similar words.
But it was worth the few moments of discomfort during this hike to reach the beautiful and largest sandstone arch in Sedona. At an elevation of 4,600 feet, the views from Devil's Bridge are heavenly.
---
Memphis, Tennessee: Sharing a hotel room with strangers
Have you ever shared a hotel room with strangers?
I have. Living out my own Planes, Trains and Automobiles.
I met these folks in Memphis back in 1994 when the deicer broke and they shut down the airport.
A guy sitting next to me on the plane is not pictured as I think that's when he was renting our Lincoln Town Car to drive us to our hotel (the line for a cab was more than an hour long because Memphis is not equipped for ice storms).
I had reserved a room and the guy's wife had reserved one. And hotels were selling out because of the ice storm (a busy time as it was Mardi Gras season). So we decided to all stay together. Four girls in one room and the three guys in the other. We had such a blast!
This was before cell phones and social media so we never connected afterwards. I don't remember their names, but do remember where they lived. Left to right: Nashville, Detroit, Minneapolis, Detroit, Australia. If you happen to recognize them, please let me know!
---
What's your favorite not-so-fun moment that you weathered on your travels (and is now a great story to tell)? Please share in the comments below.
---
Pin it for later: Top stories of when weather disrupted but didn't spoil travel plans
---
Related posts: Picture-perfect-weather travel stories
---
---
---
---
---