---
The best private, oceanfront boutique hotel in Isla Mujeres, Mexico – close to North Beach
If you're looking for a private and peaceful place to stay in Isla Mujeres, Mexico that's close to North Beach (aka Playa Norte), then Hotel Secreto is your secluded getaway to paradise. It's so secret, you won't even find a sign. Hotel Secreto is the best oceanfront boutique hotel on the island located across from Cancun. Isla Mujeres (aka Woman Island) is the perfect destination for couples and emptynesters especially.
---
---
This post contains recommended links to products and services. While you will not accrue any additional costs to support my blog, I may receive compensation if you purchase these products and services. As an Amazon Associate, I earn from qualifying purchases. All images taken by kmf are available for purchase via digital download.
Hotel Secreto's secluded cove near North Beach in Isla Mujeres
Hotel Secreto is just around the corner of the popular and more active North Beach on Isla Mujeres. Staying at this private boutique hotel gives you access to both worlds – the best beach hotel with high-energy activities and the best beach hotel that's quiet and perfect for reading or just watching the ocean do its thing. Take a look at the private and secluded beach cove that awaits you at Hotel Secreto.
---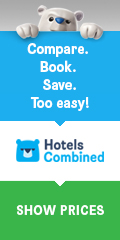 ---
I'm a little reluctant to share this hidden gem of a boutique hotel in Isla Mujeres, but since my friend introduced Hotel Secreto to me, I must pay it forward.
Where is Hotel Secreto located?
Located on the north end of Isla Mujeres in Mexico (a ferry ride across from Cancun), all Hotel Secreto rooms face the Atlantic Ocean. Hotel Secreto is also conveniently close to the Caribbean side of the island as well as many attractions and restaurants (Isla Mujeres is only 4 miles long). All of these benefits makes Hotel Secreto one of the best boutique hotels in Isla Mujeres.
---
---
---
My husband, Steve, and I arrived at Hotel Secreto around noon and were greeted immediately with a refreshing welcome cocktail. We were then led to our first-floor poolside superior junior suite (#1). No waiting for a room to open up after 3 p.m., so choosing Hotel Secreto was a great decision for our empty nester getaway.
Hotel Secreto feels like your own private beach house on Isla Mujeres
I'm a light sleeper and I like my privacy so was a little concerned because the Hotel Secreto website said our superior junior suite room on the first floor had limited privacy and a limited oceanview.

However, staying at Hotel Secreto felt like we were in our own private beach house most of the time. We could hear and see the ocean from our room just fine. With only 12 rooms, you don't have to worry about large crowds at Hotel Secreto.
Hotel Secreto offers great personal service, easy access to beach and no crowds
This is why Hotel Secreto is the best boutique hotel on Isla Mujeres: Great personal service, easy access to beach and no crowds. Which means no need to get up at dawn to save a pool or beach chair at Hotel Secreto.

That's a priceless benefit especially when you're on vacation. Hotel Secreto provides beach towels; you can find them next to the lobby bar. If you want to relax down at the private cove of a beach, simply ask and the Hotel Secreto staff will set you up with lounge chairs, a side table and an umbrella.

And the Hotel Secreto staff will also take your beverage or food order right on the beach!
---
---
Travel tip: I always keep IPOW jumbo beach towel clips in my beach bag to secure my beach towel on those windy days. This brand is my favorite as they grip any size of beach chair and don't break easily. And they serve a dual purpose as chip clips.
---
Hotel Secreto boutique hotel in Isla Mujeres: hotel suite review
The superior junior suite at Hotel Secreto was spacious with a king-size bed, living area and a floor-to-ceiling mirror.
I fell in love with this mirror at Hotel Secreto! I want one for my home.
Hotel Secreto's superior junior suite on the first level features direct access to a private terrace and the pool.
I'm a bit of a bed and pillow snob, so was very pleased with the comfortable bed and the extra pillows provided at Hotel Secreto. If you've stayed in Mexico before, most hotel beds are very firm. This bed at Hotel Secreto was super comfortable. So if you're looking for the most comfortable beds in Mexico, you'll find them at Isla Mujeres.

I require a body pillow to sleep so I always pack a body pillowcase and stuff it with extra pillows. No need to request extra pillows because the Hotel Secreto suite offered plenty.
Our private terrace came with chairs and a table as well as a daybed with direct access to Hotel Secreto's pool area. I'm not much of a napper, but I did drift off listening to the crashing ocean waves while lying on our daybed that first afternoon (we had an early 3:45 a.m. wake-up call for the airport). And it's a shady respite if you need a break from the direct sun.
If you don't have a Hotel Secreto poolside room, you can find two other daybeds.
---
At the end of Hotel Secreto's pool deck, you'll find several lounge chairs that overlook a private cove.
Does Hotel Secreto in Isla Mujeres have a beach?
---
Yes, Hotel Secreto has a small, semi-private and uncrowded beach and cove. While the beach is not suitable for swimming, it's a perfect backdrop for reading, napping, meditating or doing a whole lot of nothing.

And while the Hotel Secreto beach area is small and is a shared space with the hotel next door, it was never crowded. With views like this, you won't even notice anyone else.
---
Hotel Secreto is a close hotel to North Beach
The popular and more lively North Beach on Isla Mujeres is just a few minutes' walk on the beach around to the left (which also offers spectacular sunset shows). Wear sandals (not flip flops), sneakers or water shoes as the beach on this side of Isla Mujeres is a little rocky once you leave the cove area. You can also reach North Beach by the road / sidewalk. It's still a very walkable distance if you're looking for the best boutique hotel near North Beach on Isla Mujeres.
Does Hotel Secreto have an onsite restaurant?
Your room at Hotel Secreto includes a daily complimentary continental breakfast, which you can eat at the lobby bar or have it delivered to your room or terrace, or poolside or beachside. Comes with fresh fruit, warm croissants, juice and coffee.
And when you're ready for a cocktail, beer, water or soda at Hotel Secreto, you can order a beverage beachside or poolside also.
---
While Hotel Secreto doesn't have an onsite restaurant (they told us they were adding one soon along with a rooftop bar), they do partner with local restaurants. Ask for a menu for options and they will deliver your meals directly to you (room, terrace, pool or beach). Pictured above are delicious catch-of-the-day (snapper) fish tacos.

Restaurants delivering your lunch to Hotel Secreto only accept cash, and tips (propinas) are not included. In fact, most places only accept cash so bring lots of pesos. You can find ATMs about a 10-minute walk away near the ferry area (limited to daily withdrawals of 3,000 to 4,000 pesos – that's about $150 to $250 USD depending on the exchange rate).
Does Hotel Secreto in Isla Mujeres have a pool?
Yes, Hotel Secreto features an outdoor pool and sundeck with lounge chairs and umbrellas. The pool area is beautiful day or night – and changes from one brilliant color to another.
Does Hotel Secreto offer spa treatments and a fitness center?
Yes, Hotel Secreto features a spa and a fitness center. You can find a staircase that leads you down from the pool area.
Is Hotel Secreto an oceanfront property?
Yes, Hotel Secreto is an oceanfront property with all suites offering ocean views. You can find another set of stairs from the pool area that leads you to the beach access. The door is locked on the beachside (only open here for the photos) so remember to bring your Hotel Secreto room key for re-entry.
Other Hotel Secreto amenities
The en-suite bathroom at Hotel Secreto comes with a shower (no tub), a blow dryer, robes, and plenty of Neutrogena amenities (facial/bath soap, shampoo, conditioner, shower gel).

Not pictured is the closet, which comes with about 10 hangers, a safe, a mini (unstocked) refrigerator, drawers, shelves, ironing board and iron – and the two bottles of water they leave daily.
How to book your couples vacation to Hotel Secreto – Isla Mujeres' best boutique hotel
My husband and I have traveled frequently to Mexico for the past 30 years (me at least once or twice almost annually), and Hotel Secreto on Isla Mujeres is the most tranquil place we have ever stayed – and will definitely stay again.

Hotel Secreto is low-key, safe, quiet, peaceful, beautiful, and the staff are amazingly attentive (especially Victor and Rogelio who took great care of us during our entire retreat). My husband and I loved everything and everyone at Isla Mujeres' best boutique hotel – look forward to returning to Hotel Secreto soon.
---
Take a virtual tour of Hotel Secreto on the beautiful Isla Mujeres, Mexico
---
Pin it for later!
---
---
---
---
Related posts: Mexico the perfect beach travel destination
---