---
Learn some surprising history and fun facts about Lake Minnetonka, the largest lake in the Twin Cities metro area and the ninth largest in the Land of 10,000 Lakes. From sacred grounds to sunken boats to lakeside resorts and amusement parks, Lake Minnetonka is one of the best lakes in Minnesota. See my related post: Best hiking trails within 50 miles of Lake Minnetonka.
---
All you need to know about Lake Minnetonka in Minnesota
More than 25 years living in the land of 10,000 lakes (actually 11,842) and I still haven't considered purifying myself in Lake Minnetonka in Minnesota.* In fact, I've only been on Lake Minnetonka twice in the entire time I've lived here – and didn't really know much about it. Good thing I've got friends who want to keep me informed about the largest and one of the best lakes in the Twin Cities. Bonus when they have a boat and offer to take me on a tour and share top things to do on Lake Minnetonka.
This post contains recommended links to products and services. While you will not accrue any additional costs to support my blog, I may receive compensation if you purchase these products and services. As an Amazon Associate, I earn from qualifying purchases. All images taken by kmf are available for purchase via digital download.
---
---
---
And where is Lake Minnetonka?
The largest lake in the Minneapolis and St. Paul metro area, Lake Minnetonka covers two counties. If you're coming from the Minneapolis – St. Paul International Airport (MSP), Lake Minnetonka is about 24 miles west.
Lake Minnetonka history tour
After reading about my walking tours in the Twin Cities, courtesy of the Minnesota Historical Society, my friend and former colleague, Dan, thought it would be interesting to share some historical facts about Lake Minnetonka.
---
---
He and his wife hosted my son and me on a picture-perfect day by cruising around Lake Minnetonka. Here are just a few things I learned from him as well as from a book he loaned me, "Historic Lake Minnetonka: Navigate Lake Minnetonka and Discover its Rich History – Essential Boaters' Guide," by Stephanie Larsen and Nancy P. Steinke (highly recommend it – although it is out of print). And also gathered a few facts about Lake Minnetonka from the websites of Steamboat Minnehaha and DNR Minnesota.
---
---
1. Lake Minnetonka by the numbers
Here are some fun stats about Lake Minnetonka in Minnesota – the largest lake in the Twin Cities metro area.
30 bays
31 connecting channels
125 miles of Lake Minnetonka shoreline
14,000 acres of water
16 interconnecting lakes
13 municipalities border Lake Minnetonka in two different counties
9th largest lake in Minnesota; largest lake in the Twin Cities metro
---
---
---
2. Minnetonka means big lake in the Dakota language.
Makes sense that Minnetonka means big lake. I love learning the origin of place names such as Lake Minnetonka.
---
---
---
3. Lake Minnetonka is also a deep lake.
How deep is Lake Minnetonka? Lake Minnetonka averages 30 feet deep while the maximum depth is 101 to 113 feet in Crystal Bay.
---
---
4. Lake Minnetonka is considered Native American sacred ground.
---
---
A 60-foot mound once protruded from the Spirit Knob/Breezy Point shoreline on Lake Minnetonka near Wayzata where Dakota natives worshipped and performed ceremonial dances. They believed all the power of Lake Minnetonka came from this point. Spirit Knob was later excavated and water eroded the area. One artifact of the knob was salvaged from Lake Minnetonka and is now on display at the Smithsonian Museum.
Unfortunately, many unfair treaties led to the Dakota War of 1862, which killed many native Americans, and the remaining Dakota nation members were exiled from Minnesota.
---
---
5. Lake Minnetonka origins date back to the Ice Age.
How old is Lake Minnetonka? Like many Minnesota lakes, its origins date back 10,000 years ago when glaciers receded with large blocks of ice buried deep under thick sediment. When the ice blocks melted, the sediment collapsed creating depressions filled with water known as kettle lakes. And that's how Lake Minnetonka came to be.
You can read more details about the origins of Lake Minnetonka on the Historical Marker Database website as well as on the historical marker itself, located at the Port of Excelsior, intersection of Lake and Water streets in Excelsior, Minn.
---
---
---
6. When Lake Minnetonka was a bustling summer retreat during the Gilded Age
In the 1880s and 1890s especially, you could find 60 hotels on Lake Minnetonka – attracting as many as 20,000 tourists a year. The Lake Park Hotel, built in 1879 in Gideon Bay, was more than 400 feet long and could accommodate 1,000 guests. The largest structure built on Lake Minnetonka was the Hotel Lafayette, which stood five stories with 400 guest rooms. The last hotel to remain open on Lake Minnetonka was the Maple Heights Inn at Island Park; it closed in the 1960s.
---
---
I'm not aware of any hotels on Lake Minnetonka today; but a quick search found a boutique hotel, Hotel Landing, located across the street in Wayzata.
Note that I am an affiliate with HotelsCombined and may receive compensation if you search for hotel deals on their site (at no additional cost to you).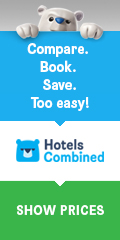 7. As many as 90 steamboats on Lake Minnetonka in the late 19th century
According to the authors of "Historic Lake Minnetonka," the largest steamboat on Lake Minnetonka back in the day, Belle of Minnetonka, was the length of a football field (300 feet), could hold 2,500 passengers and featured 40 sleeping cabins. This former steamboat now sits at the bottom of St. Albans Bay in Lake Minnetonka.
---
---
8. What's up with intentionally sinking boats on Lake Minnetonka?
Sinking a ship or boat on purpose is called scuttling. I can understand why you might do this during a war for strategic reasons, but on Lake Minnetonka? I'm assuming it was easier and less cost prohibitive. But I'm speculating so will need to research more about Lake Minnetonka.
Not only did they scuttle the Belle of Minnetonka, but also several other streetcar steamboats ended up on the bottom of Lake Minnetonka.
---
---
---
---
9. Streetcar steamboats transported passengers to 27 different stops on Lake Minnetonka.
---
---
Before water taxis were a thing, the Twin Cities Rapid Transit Company owned six yellow 70-foot Lake Minnetonka steamboats that looked like streetcars named Como, Harriet, Hopkins, Minnehaha, Stillwater and White Bear Lake. That was back in 1906 before automobiles disrupted the transportation industry.
All streetcar steamboats stopped running in 1936; and three of them ended up at the bottom of Lake Minnetonka – intentionally scuttled. And then forgotten until 1979 when a diver discovered the Minnehaha. It was raised, restored and, until recently, sailed regularly on Lake Minnetonka. Update: Unfortunately, Steamboat Minnehaha is not cruising on Lake Minnetonka as it is looking for a new launch site; you can check their website for any new developments and/or donate.
---
10. Home delivery on Lake Minnetonka by boat
Remember Dayton's Department Store (which later became Target Corporation)? They and another department store, Donaldson's, were iconic establishments in Minnesota; they used to deliver merchandise to lakeshore homes on Lake Minnetonka by boat.
---
---
11. Big and beautiful Lake Minnetonka historical homes
It's an understatement to say many of the homes on Lake Minnetonka are big, beautiful and historical. One of the more notable homes located on Bracketts Point known as Southways was owned by the Pillsburys (yes, those Pillsburys)..
And when I say large, I mean a 32,000-square-foot home featuring 9 bedrooms and 16 baths on 13 acres with 1,700 feet of Lake Minnetonka shoreline. Now that's prime real estate.
Or was.
The elaborate home that looked over Lake Minnetonka was demolished and the land sold off in parcels.
While John S. Pillsbury passed away in 1968, his wife lived alone in their Lake Minnetonka home until 1991 when she passed away at the age of 104.
---
---
---
12. Lake Minnetonka: former home of Big Island Park and Excelsior Amusement Park
---
---
The 65 acres of the popular Big Island on Lake Minnetonka was home to an amusement park from 1906-1911. Among this Minnesota lake attractions: a rollercoaster, an aquarium, an aviary with more than 2,000 birds and more. Interesting to learn that John Philip Sousa Orchestra once played in Lake Minnetonka's Big Island 2,000-seat music pavilion.
The Excelsior Amusement Park on Lake Minnetonka attracted hundreds of visitors annually from 1925 to 1974. Its 1925 carousel ride is now located at the Valleyfair Amusement Park in Shakopee, Minn.
---
---
13. Lake Minnetonka inspired the Rolling Stones classic, "You Can't Always Get What You Want"
Or so the legend goes. Back in 1964, only 283 people showed up to hear the Rolling Stones play at Big Reggie's Danceland in Excelsior, which borders Lake Minnetonka.
14. Lake Minnetonka home to ~14 species of fish
---
---
Minnesota is well-known for its walleye (which you'll find in Lake Minnetonka); however, the most abundant is bluegill. And you'll also find northern pike, muskies, largemouth and smallmouth bass, yellow perch, crappie, among others in Lake Minnetonka.
---
---
15. Minnehaha Creek, a tributary to the Mississippi River, begins at Gray's Bay Dam on Lake Minnetonka
I recently visited Lake Itasca, the headwaters of the Mississippi River (where you can wade across), so was cool to see another source of the 2,552-mile-long river. And it begins at Gray's Bay Dam on Lake Minnetonka.
16. Lake Minnetonka once home to Minnesota wild rice
Minnesota is known for its wild rice, and Lake Minnetonka was once filled with it. Now Lake Minnetonka is filled with a lot of recreational boats. On a side note, I learned that wild rice plants can grow as tall as 10 feet.
---
---
17. One of the oldest yacht clubs in the U.S.: The Minnetonka Yacht Club founded in 1882
---
---
And Lake Minnetonka's Yacht Club is still going strong with more than 500 members. Located on Light House Island, it's home to many events as well as the Lake Minnetonka Sailing School. Nearby Bug Island is a landing spot with a slip/lift rental option (source: Minnetonka Yacht Club).
---
---
18. Lake Minnetonka's Ice Out typically in mid-April
Lake Minnetonka is a year-round recreational destination. In the winter, ice fishing and snowmobiling are popular at Lake Minnetonka. Last winter I embraced winter (for a bit) and learned how to ice fish with my friends. Here are 90 other ways to embrace winter in Minnesota.
Ice Out is when the ice melts and a boat is able to travel from one shore to another. The typical Ice Out date in Minnesota is mid-April; however, ice fishing houses are removed in March. And although Minnesota is known for its harsh and frigid winters, ice is never 100% safe. The DNR recommends testing ice depth every 150 feet, and to use the following as a guide (which I think is drilled into every Minnesotan from the day they are born).
Anything under 4 inches, stay off
4 inches: ice fishing or activities on foot
5 to 7 inches: snowmobile or ATV
8 to 12 inches: car or small pickup
12 to 15 inches: medium truck
---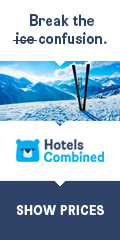 Note that I am an affiliate with HotelsCombined and may receive compensation if you search for hotel deals on their site (at no additional cost to you).
---
19. St. Albans Bay on Lake Minnetonka named by Enos Day, a native of St. Albans, Vermont
This coincidence is probably only interesting to me as St. Albans, Vermont is where my husband and I called home for five years. St. Albans Bay on Lake Minnetonka is beautiful and where we started our boat cruise.
*20. That's not Lake Minnetonka.
*This references an iconic quote and scene from the movie Purple Rain where Prince tells Apollonia to purify herself in Lake Minnetonka. She strips down and jumps into the body of water next to them only to learn from Prince, "That's not Lake Minnetonka." From my understanding, that scene was filmed about 100 miles away and it was the Minnesota River, not Lake Minnetonka.
---
---
Other top things to do on Lake Minnetonka
---
Of course, there is so much more to learn about and do on Lake Minnetonka. We spent an entire afternoon boating around only part of the lake. Looking forward to checking out the other side of Lake Minnetonka – the largest lake in the Twin Cities and one of the best lakes in Minnesota – next time when we take a Lake Minnetonka boat cruise.
Lake Minnetonka boat cruises
Top of the list of things to do on one of the largest lakes in Minnesota is to take a Lake Minnetonka boat cruise. Here are some options (especially if you don't have a friend who owns a boat). Be sure to check with the individual Lake Minnetonka boat cruise companies about their social-distancing operations and accommodations during this pandemic. These are just a few.
Al & Alma's Minnetonka Cruises
Lady of the Lakes Cruises
Lake Minnetonka Yacht Club
Minnetonka Charter Cruises
Wayzata Bay Charter Cruises
---
Pin it for later – 20 facts about Lake Minnetonka that may surprise you
---
---
---
---
---
---